GLOVERS NEWS: Two decades have now past since Gary Who walked into Huish Park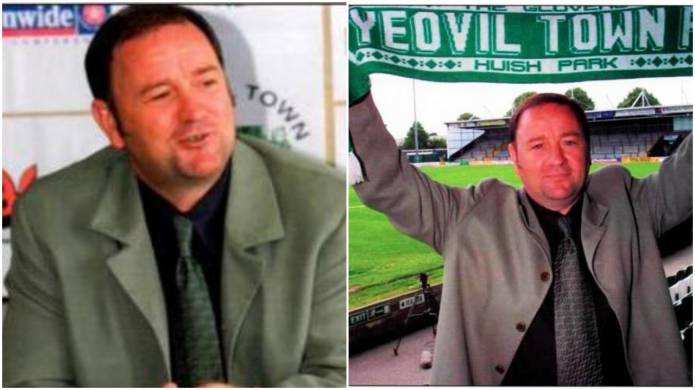 TWENTY years ago and Yeovil Town were in something of a state of limbo – although they had just achieved their highest-position ever in non-league football.
The Glovers had finished the 2000-01 season in runners-up spot in the Conference behind champions Rushden and Diamonds, while the campaign had also seen Yeovil reach the Third Round of the FA Cup.
But there was a lot of disappointment and frustration around the club.
Many felt Yeovil should have won the Conference that season and clinched promotion to the Football League for the first time in the club's history; so there was a feeling that the Glovers had actually under-achieved.
Manager Colin Addison had left the club at the end of the season, while key players Tony Pennock and Warren Patmore, who had become the lynchpins of the side, had also left to join Rushden in the Football League.
Yeovil were nearing the start of pre-season in readiness for the 2001-02 season and they were without a manager and players were beginning to get restless and leave for pastures new.
Fans were growing frustrated at the lack of movement on the managerial front with the new season approaching.
But then there was an announcement that Yeovil were about to name their new manager – somebody by the name of Gary Johnson.
"Never heard of him," came the roar of the Huish Park faithful.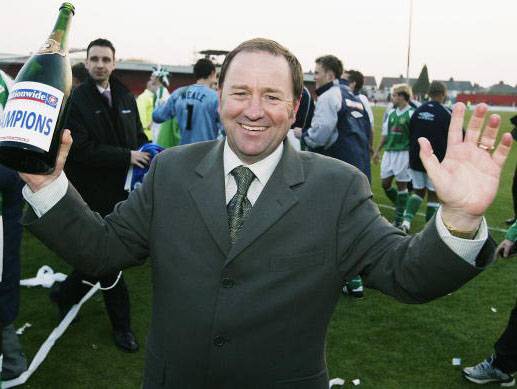 PHOTOS - TOP: Gary Johnson at Huish Park on the day he was unveiled as Yeovil Town's manager on June 19, 2001.
PHOTO - RIGHT: Gary Johnson celebrates Nationwide Conference title success in 2003.
Yeovil Press editor Steve Sowden - who followed the Glovers home and away for seven seasons between 1998 and 2005 - looks back at those days of June 2001 when "Gary Who" arrived at South Somerset and turned dreams into reality.
"Although I was one of the many who had never actually heard of Gary Johnson when his name was mooted as a possible new manager for Yeovil Town, hindsight is a wonderful thing but in that first meeting with him I went away with a good feeling that he was going to be a good fit for the club," said Steve.
"Yeovil Town have had some good managers down the years, but there is no doubt that Gary Johnson has been the greatest in bringing success to the club."
It was on Tuesday, June 19, 2001, when Johnson was unveiled as the new Yeovil Town manager at a press conference held at Huish Park.
The reaction from supporters about Johnson's appointment was initially quite subdued with most deciding to decline on commenting until Johnson had had a few games in charge once the new 2001-02 Conference season got underway.
Many names had been touted about as possible managers including high-profile football personalities such as Stuart Pearce, Nigel Clough, Gerry Francis and Tony Pulis.
Yeovil Press editor Steve Sowden, writing at the time, said: "Although Johnson may not be as well known, some fans believe he could be the right man for the job especially as he has a good pedigree of developing talented young footballers into future stars of the game."
It could be said that Steve's assessment was spot on given Johnson's success at Huish Park.
FA Trophy success followed in 2002 and then Nationwide Conference joy in 2003 as Yeovil Town took their place in the Football League for the first time ever before Johnson saw the Glovers win League Two in 2005.
Happy days.
Tags:
Yeovil Town FC.