GLOVERS NEWS : Gerry Gow was great as a manager said former team-mate Tom Ritchie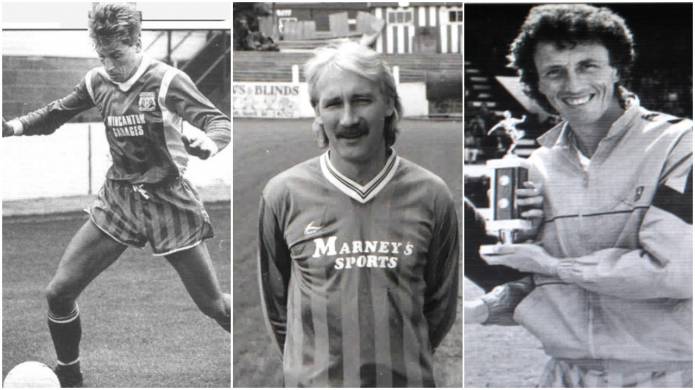 GERRY Gow had been interviewed about the vacant manager's job at Yeovil Town with his playing days at Burnley in the Football League coming to an end.
But it was initial disappointment for Gow when the job went to Ian MacFarlane and despite being gutted at the news he sat out the remaining games of the 1983-84 season at Burnley.
He was released at the end of that campaign and when the 1984-85 season began Gow was without a club.
But it was not long into the new season before his phone was ringing with Yeovil chairman Gerry Lock asking if he would like the manager's job at Huish – MacFarlane had departed after losing the first five games.
Gow jumped at the chance started rebuilding – although probably knowing that the 1984-85 season was already a lost cause – and one of the first players he looked to recruit was his old Bristol City team-mate Tom Ritchie.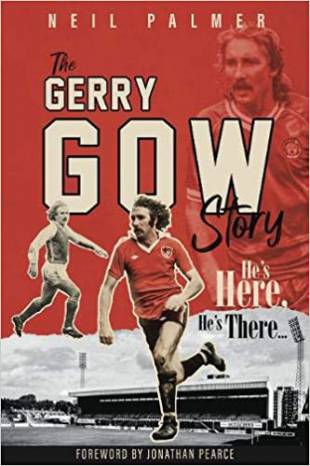 PHOTO – TOP: Pictured (from left) are Alan Pardew, Gerry Gow and Tom Ritchie.
PHOTO – RIGHT: The new Gerry Gow autobiography.
Ritchie, speaking in He's Here, He's There: The Gerry Gow Story, said: "Gerry rang me really late at night and told me apparently there was a chance that City would be letting me go.
"Well, this was the first I had heard of it. He asked to see me in the morning which I did after I had spoken to the City manager, Terry Cooper. I think he had already spoken to Gerry about me. I agreed and decided to give it a go.
"A lot of people ask me whether I thought Gerry was managerial material and if I'm honest I thought he would be struggle, but he was great."
Another former Bristol City team-mate Paul Cheesley, who had been forced to quit the professional game due to injury, was also drafted in by Gow.
"After my injury I played a bit of non-league football, so when Gerry called I was really happy to take him up on his offer," said Cheesley.
"The set-up was great at Yeovil and although we were struggling with relegation looking a real possibility Gerry and the board knew we would give it a real go, but if it did happen we would bounce back.
"Gerry looked after me in terms of my knee and as you can imagine when we finished games I don't think we left the club bar!"
Following relegation in the 1984-85 season, Yeovil had a good season in the Vauxhall-Opel League (Isthmian League) of 1985-86 where they finished runners-up behind Sutton United.
Midfielder Alan Pardew arrived from Dulwich Hamlet in March 1986 and added some extra class to the Yeovil midfield.
Ritchie said: "Alan did all the running, Gerry did all the tackling and I did all the passing."
Gerry Gow brought in a young midfielder Mickey Tanner on loan from the Bristol City Reserves during the 1986-87 season when Yeovil finished runners-up again, this time behind Wycombe Wanderers.
"I loved the bloke," said Tanner. "When I was a schoolboy at Bristol City, Gerry Gow was my idol. I loved the way he played and I loved to try and emulate him.
"When I was asked to go down to Huish by him I was overjoyed. Yeovil were a great club who had a brilliant set-up and although they were struggling at the bottom Gerry had created a great team spirit.
"They were also getting gates of 3,500 which was brilliant for a youngster like me."
Tom Ritchie remembered that season and a 4-1 victory at Wycombe Wanderers in a cup competition – with Tanner being among the scorers for Yeovil.
 "I remember when we were on the coach to come home, Gerry was chatting to one of the Wycombe directors, Alan Parry, who used to commentate for one of the TV companies," said Ritchie.
"When Gerry got on the coach I asked him what Parry had said and he replied: "He just told me that was the best footballing display he had ever seen by a non league team." Gerry was so proud. I think it was one of his proudest moments in the game and I will never forget his face."
He's Here, He's There: The Gerry Gow Story is published by Pitch Publishing and available priced £19.99 from Amazon UK.
Tags:
Yeovil Town FC.