YEOVIL FLASHBACK: The day the Picketty Witch pub team beat TV Entertainers XI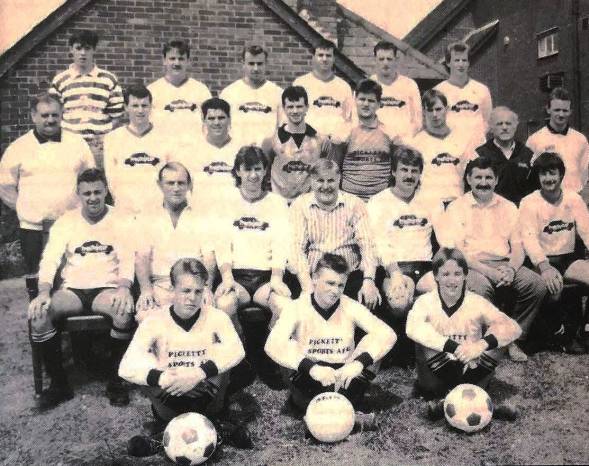 THE old Picketty Sports FC in Yeovil squad is pictured here for the programme for a special match held in October 1989 against the TV Entertainers XI.
The match was held at the Yeovil Athletics Stadium at the Yeovil Recreation Centre to raise money for the Joanne France Memorial Fund and the BBC TV Children in Need Appeal.
Photos of the programme were sent to the Yeovil Press by Martin Edwards, of totallyfocused photography, who provides some sporting pictures each month for the Yeovil Press.
"There are some well-known faces in this team photo," he said about the Yeovil side which was based at the old Picketty Witch pub on Ilchester Road.
The TV Entertainers XI included "star names" such as actors Ray Winstone who had played Will Scarlet in the Robin of Sherwood television series, John Alford who was still appearing in Grange Hill at the time of the game before going on to London's Burning, Glen Murphy of London's Burning and retired boxer Terry Marsh.
PHOTO - RIGHT: The front cover of the programme for the charity game between the TV Entertainers XI and the Picketty Sports AFC.
One of the Picketty players for the match was Chris Hoff who told the Yeovil Press it was a great day which ended in a 4-1 win for his side.
"I still laugh about it now as one of our lads, Aitor Martinez, put the boxer Terry Marsh down in the first minute," reminisced Chris. "I remember it as if it was only yesterday; even Tim Chown scored for us!
"I played left-back and the actor John Alford said to me after the game that he was good enough to play for Scotland, but I've still got him in my pocket now 32 years later!"
And Chris added: "The legend Ray Winstone broke his ankle, but he still managed to dance on the pool table up at the Picketty Witch after the game!"
PHOTO - TOP: Picketty Sports AFC pictured (back row from left) are Simon Gear, George Scott, Steve Cowling, Jerry Gear, John Bolton and Carey Chant; pictured (third row from left) are secretary Chris Waller, Graeme Calway, Peter Purdy, Andy Draper, Andrew Quinton, Tim Chown, physio John Mellis and kit manager John Craig; pictured (second row from left) are Mark Kelly, club president Dick McArdle, Aitor Martinez, main sponsor Fred Painter, Paul Day, club chairman Brian Riddle and Chris Hoff; pictured (front row from left) are Ashley Dyer, Mark Baker and Richard Mellis.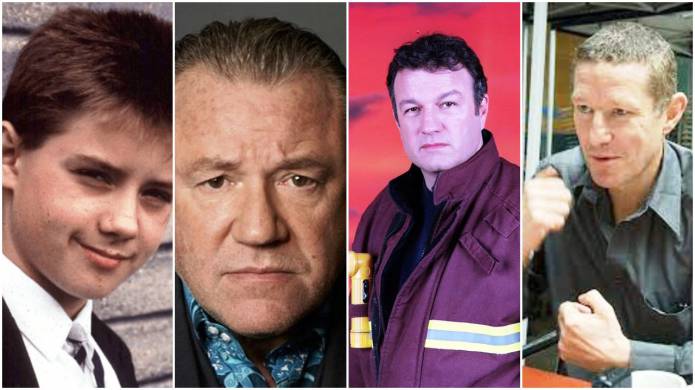 PHOTO - ABOVE: Some of the TV Entertainers XI pictured (from left) actors John Alford, Ray Winstone and Glen Murphy and retired boxer Terry Marsh.
Tags:
Sport.