CRICKET: Forty years on from when the summer of 1981 became Ian Botham's finest hour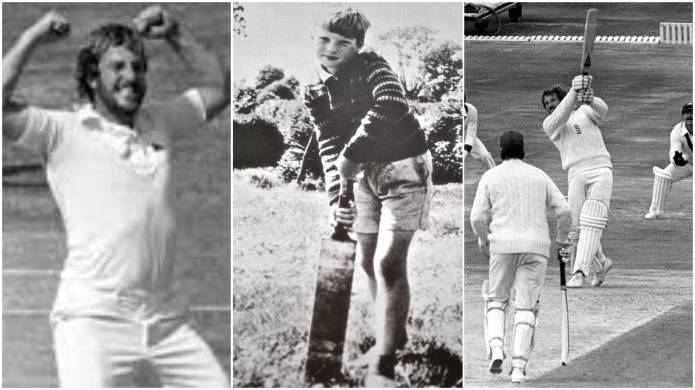 IT does not seem possible that it is now 40 years since Ian Terence Botham became talk of the cricket world during a summer which produced a massive turnaround in personal sporting fortunes.
He went from being zero to hero during a dramatic summer of Ashes cricket twists and turns which saw England claim a famous 3-1 victory over the Australians – thanks mainly to Botham, a former Yeovil schoolboy.
Botham had excelled at cricket as a youngster when a pupil at Milford Junior School and Buckler's Mead School and his talent saw him rise through the ranks at Somerset before making his full debut for the county in 1974.
His attacking style with the bat and devastating swing bowling with the ball made him a talented all-rounder which saw him become a hero for Somerset along with the likes of West Indian legends Viv Richards and Joel Garner.
He made his one-day international debut for England against the West Indies in 1976 and his Test debut came the following summer in the Ashes series of 1977.
England captain Mike Brearley announced his retirement from Test cricket in 1980 and Botham was the surprise successor considering his lack of captaincy experience.
But his captaincy was not a successful period in the career of I. T. Botham. He led England in 12 Tests in 1980-81 and suffered eight draws and four defeats under his leadership.
His final two Tests as captain came in the opening exchanges of the now-legendary 1981 Ashes series with Australia.
Botham resigned the captaincy – before being sacked – following the second Test at Lord's. Brearley came back to take charge of the team and Somerset's favourite son retained his place in the side and, as is often said, the rest is history as Botham's Ashes began to unfold as he produced a string of brilliant displays with the bat and ball to see England gain an unlikely series victory over the Aussies.
Yeovil Press editor Steve Sowden said: "I was only ten at the time and I can remember watching as much as I could of that amazing Test series on TV.
"Ian Botham was, and still is, a sporting hero to me and those summer months of 1981 and Botham's Ashes still ranks right up there as one of the best in my sporting favourites."
The Yeovil Press takes a look back in its June 2021 edition – 40 years on – from the summer of '81 and that Ashes series which made Ian Botham a superstar.
PHOTO:  A young sportsman from Milford Junior School (centre) practices his batting in the garden of his home in Yeovil during the 1960s. Ian Botham would go on to become a Somerset and England cricket legend – most notably in the Ashes series of 1981.
Tags:
Sport.