YEOVIL HALF MARATHON 2017: Fun runners hit the streets of Yeovil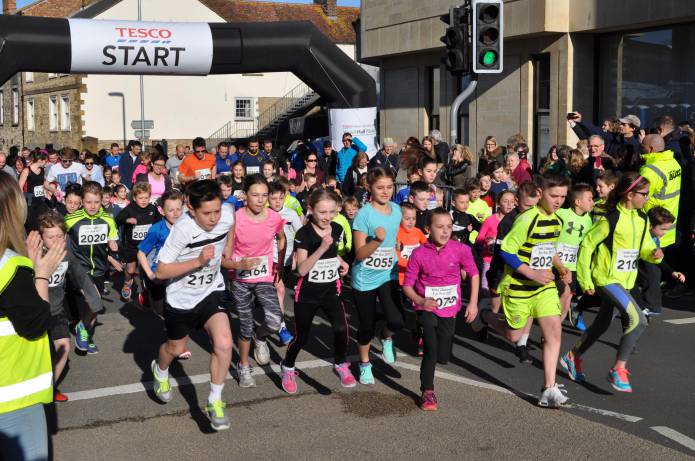 PRIMARY school children and women of all ages experienced the buzz of Yeovil Half Marathon when they completed two brand new Fun Runs on Sunday (March 26, 2017).
The In It Together Women's Run and the Children's Run were the result of a partnership between South Somerset District Council and Yeovil Half Marathon organisers Total Buzz Events. Participants turned out in large numbers to enjoy the closed roads and big crowds in Yeovil town centre.
Organiser David Blackwell, leisure projects officer at South Somerset District Council, said: "We were delighted to offer women and children of all abilities the opportunity to take part in the 1.2 mile course.
"The In It Together Women's event was a particular success with some of the runners having never run until a few weeks ago. Many of the runners made the Fun Run a target having joined the In It Together Women's Beginners Running groups in Yeovil and Wincanton. These courses have proved incredibly popular and are set to spread across South Somerset in the coming weeks."
Steve Elliott, race director for Yeovil Half Marathon, added: "With the Half Marathon now becoming a 'must do' event in the West Country running calendar, these Fun Runs gave many more the chance to enjoy the atmosphere of the Half Marathon.
"Fun runners this year, Half Marathon runners maybe next year. We are delighted to work with South Somerset District Council to bring these events to Yeovil."
The council's leisure and culture spokesman, Cllr Sylvia Seal, added: "Sunday morning had a real feel-good factor with hundreds of people enjoying the atmosphere of Yeovil Half Marathon. Whether participants were running 1.2 or 13.1 they were greeted by enthusiastic cheers from the large crowd."
The 'In It Together' project aims to get women and girls more active across the district by delivering a range of sports activities in the right place and time which have been identified through local consultation.  The programme has already included low cost beginners' sessions in badminton, tennis, netball, running and hockey.
This project is one of over 40 projects nationally to secure a share in £8.2 million of National Lottery funding from Sport England.  Encouraging people to give sport a go, the fund empowers local communities to reach out to people who for one reason or another don't exercise.
In 2012-13 31.7% of females within the district took part in sport and physical activity - at least once per week - compared with 37.5% of males.
A local survey of 300 females found that 96% of these wanted to be more physically active, 27% were currently inactive.  This funding will enable the council and local partners to start to break down many of the barriers to participation in sport that exist for women and girls in South Somerset.
PHOTO - TOP: The children fun runners.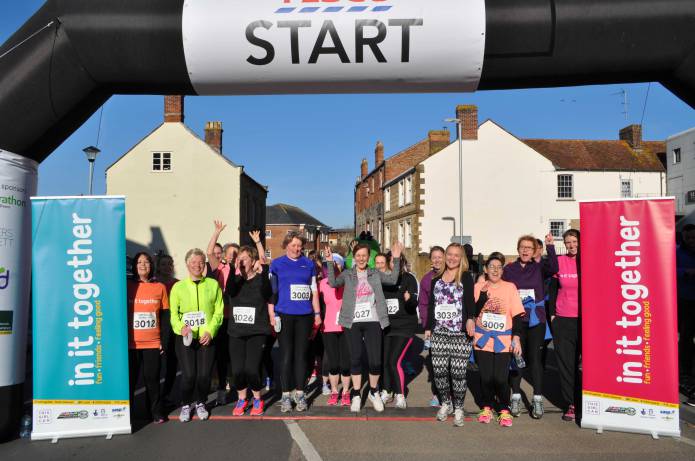 PHOTO - ABOVE: The In It Together Women's Run entrants.
Tags:
Sport.