GLOVERS NEWS: Mike got building as lockdown kicked-in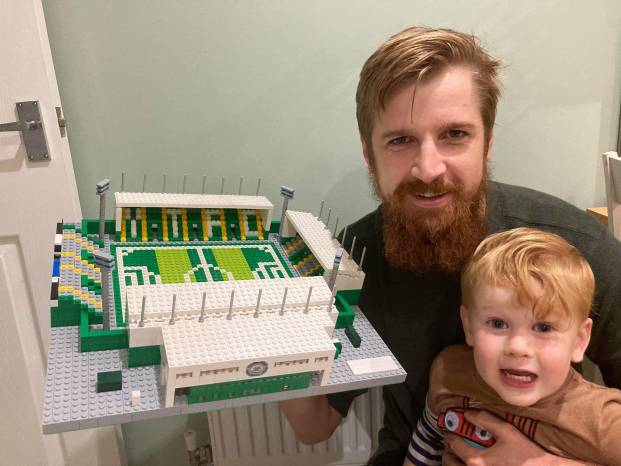 YEOVIL Town fan Mike Hudson knew what to do while supporters are unable to watch football at the club's Huish Park stadium because of the Covid-19 restrictions – he built himself his very own miniature Huish Park.
Season ticket holder Mike built the Huish Park model out of the ever-popular Lego building bricks and was so chuffed with his efforts that he posted photos of his work on social media.
"When lockdown began I found that the withdrawal symptoms of not going to Huish Park to watch the football set in pretty quickly," he said.
"Stuck in the house I decided to have a go making a Lego version. But I soon discovered it was a bigger task than I thought, would take longer than I expected and discovered that Lego is very expensive these days!"
But Mike eventually came to the end of his building project which coincided with his wife Rachel telling him that he could not keep on buying Lego!
"I hope Yeovil fans are all back in the real place before long," he added.
His efforts were warmly applauded by fellow fans with him gaining 360 "likes" on the Green Army YTFC Supporters Page on social media Facebook and plenty of comments complimenting him on his work.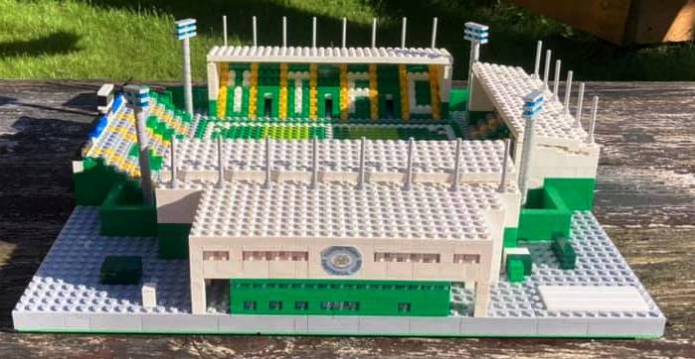 PHOTOS: Mike Hudson with his young son Josh who he says he really made the Lego model of Huish Park for! (We don't believe Mike for one instance!)
Tags:
Yeovil Town FC.