GLOVERS NEWS: Signing Ian Botham was a masterstroke for Yeovil Town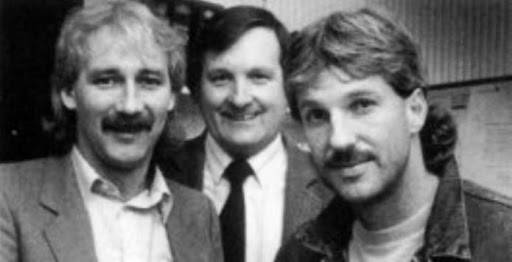 LEGENDARY England and Somerset cricket all-rounder Ian Botham – who was a Yeovil schoolboy – made his Yeovil Town football debut on January 26, 1985, against Northwich Victoria in the Gola League.
His appearance put an extra 1,000 spectators on the Huish gate and the short-term signing was a masterstroke by manager Gerry Gow.
And although Botham's two-month playing presence did not really alter things on the pitch with Yeovil struggling at the wrong end of the table, he certainly rejuvenated interest in the club among supporters.
It was a great signing by Gow and one only too welcomed by club chairman Gerry Lock – without question the highlight of a disappointing season which saw Yeovil finish bottom of the table and relegated for the first time in the club's history.
Former Bristol City player Tom Ritchie, who had been recruited by his old Ashton Gate team-mate Gow to come and play for Yeovil, speaking in the new Gerry Gow autobiography, said: "To be honest we were all a bit in awe of Ian Botham for what he had achieved in his sport, but he was really down to earth and a really good bloke who dished out banter and took it in good spirits.
"He wasn't with us for too long, but he could certainly play and handle himself on the pitch. I think he doubled the home gates for us."
Another Gow signing, Paul Cheesley, reminisced: "He (Ian Botham) was great although when Gerry decided to play him at centre-forward I had to sit on the bench which wasn't great especially when Ian would get the ball on the halfway line and try and shoot for goal.
"I used to say to Gerry "Put me on first. Let me get a goal then take me off" so the fans could see Ian, but he never did though.
"Ian was really down to earth. He was one of the lads and you can imagine what he was like in the bar afterwards! We had a real giggle!"
He's Here, He's There: The Gerry Gow Story is published by Pitch Publishing and available priced £19.99 from Amazon UK.
PHOTO - TOP: Gerry Gow (left) with Ian Botham (right) and Yeovil Town chairman Gerry Lock (centre).
Tags:
Yeovil Town FC.