GLOVERS NEWS: Gerry Gow attracted a new generation of fans to Yeovil Town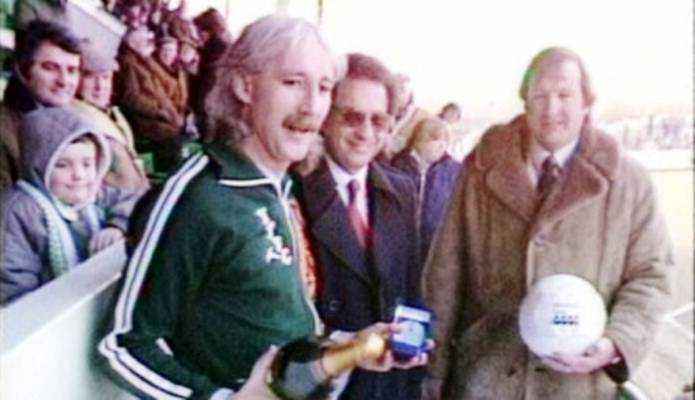 WHENEVER I see re-runs of that famous Ricky Villa goal where he goes on a mesmerising and weaving run before slotting the ball home to win the centenary FA Cup Final of 1981 for Tottenham Hotspur my eyes are not necessarily transfixed by the Argentine's nimble footwork (writes Yeovil Press editor Steve Sowden).
I tend to focus my attention on the Manchester City midfielder Gerry Gow who looks as if he is about to make a desperate tackle, but then somehow seems to get lost in the Wembley moment and stands back and watches Villa score that goal before he snaps back into the real world and sinks his head in his hands in realisation that the cup is slipping away from his team's grasp.
Little did I realise back in 1981 that just a few years later and Gerry Gow would be arriving at the sloping pitch of Huish to take charge of Yeovil Town FC as player-manager.
It was a pleasure therefore to receive an email from author Neil Palmer – who has written the recently published biography He's Here, He's There: The Gerry Gow Story - asking for a words about what impact Gerry, a Scottish combative midfielder, had on the Glovers when he set foot into Huish for the first time in 1984.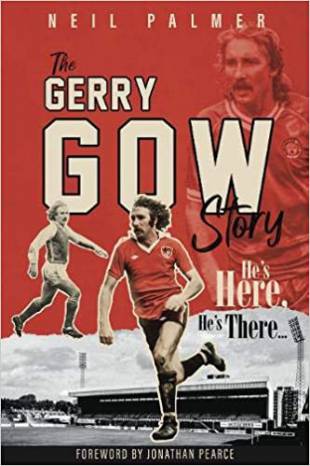 Gerry Gow was a breath of fresh air when he arrived at the club. He was a well-known figure on the football scene and had plenty of contacts and brought some good players to Yeovil.
Those included some of his former Bristol City team-mates such as Donnie Gillies, Tom Ritchie and Paul Cheesley, plus the £1million player Kevin Reeves who he had played with at Manchester City.
But he also brought in some players who would go on to bigger and better things. Striker John McGinlay was a quality player and is still highly-regarded at Yeovil Town – he became a real fans' favourite at Yeovil. Not only for his on-the-field contributions, but also for the way he interacted with the supporters' off-the-field as well and in the bar!
Another player who instantly springs to mind who came to Yeovil when Gerry was manager was Alan Pardew who he signed from Dulwich Hamlet. He was a classy midfielder, he really made the midfield tick for Yeovil and scored some good goals as well.
Fans were best not pleased when he was later sold to Crystal Palace for something like £7,000 and no sooner had he left Huish and he was popping up and scoring the winner for Palace in that memorable FA Cup Semi-Final with Liverpool in 1990.
Gerry first came to Yeovil as player-manager and he certainly added some crunching bite to the midfield and although the Glovers have enjoyed plenty of success over the years in which they have climbed to the dizzy heights for a one-season-only tenure in The Championship – I would possibly name Gerry and Pardew in a central midfield pairing if I had to name my All-Time Yeovil Town XI. His experience and quality shone through at Yeovil.
Gerry also brought to Huish the England cricket all-rounder legend Ian Botham who was a Yeovil schoolboy and not a bad footballer. He may not have been the best signing Gerry made for football ability, but he certainly earned a few quid for the club …. Beefy's appearances in the team instantly put 1,000 on the attendance, which was a lot for a little old non-league club like Yeovil.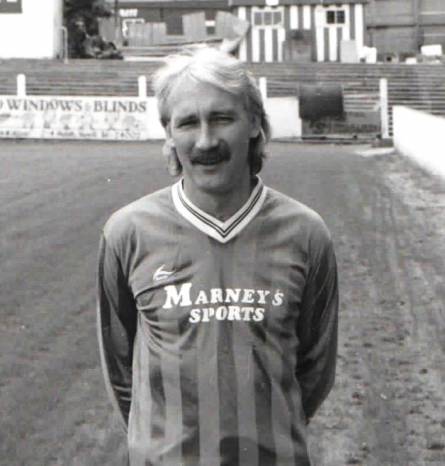 Gerry got the interest going again about the club within the local community. A game in the Vauxhall-Opel League (Isthmian League) against title rivals Sutton United in 1986 pulled in a crowd of around 5,500 – unheard of for a game in a league below the Conference, let alone the lower reaches of the Football League.
I was in the latter stages of secondary school when Gerry was at Yeovil and I was at that age where I was allowed to go to games on my own with some pals. I went to Preston School and was in the same year group as Gerry's son, Chris, when they first came to town, and I'm sure Chris became a bit of a celebrity!
Neil Lukins was one of those pals and his dad, John, was the sports editor of the Western Gazette and we sometimes used to go and sit up in the Press Box with him for the second-half of games at Huish.
When we had to go on 'work experience' from school we put down that we wanted to go to Yeovil Town FC. I was no footballer I can tell you, but I was all up for spending a day at the club. So myself, Neil and our other chums, twins Andy and Stuart Smith, went to the club where Gerry looked after us and got us doing some chores around the ground like sweeping the terraces and the main stand.
Gerry then got one of his players, Paul Thorpe, a larger-than-life mean defender, who was doing some DIY work at the club, who still lives in Yeovil to this day, to take part in a penalty shoot-out competition with us. It was great fun.
And then, after that, Gerry took us into the social club bar where he got us a drink – lemonade I hasten to add – and he took us on in a pool competition.
I went on several work experience weeks around that time from school, but 30-plus years on and it is one of the very few that I actually remember detail by detail and that's probably a lot to do with Gerry.
It seems strange to think that Gerry's stay at Huish only lasted one full season, having arrived after the 1984-85 season had started and departing midway through the 1986-87 season, but his legacy in my opinion is huge.
A generation of Yeovil Town supporters will remember Gerry and the players he brought to the club; the way he energised the club and made people want to go to Huish again; and how he reinvigorated the club within the community.
His time at Yeovil Town was all too brief, but plentiful and I for one am delighted to have experienced it.
He's Here, He's There: The Gerry Gow Story is published by Pitch Publishing and available priced £19.99 from Amazon UK.
Tags:
Yeovil Town FC.