GLOVERS NEWS: Thorne Lane UNLIKELY to be open for FA Cup motorists – traffic chaos here we go!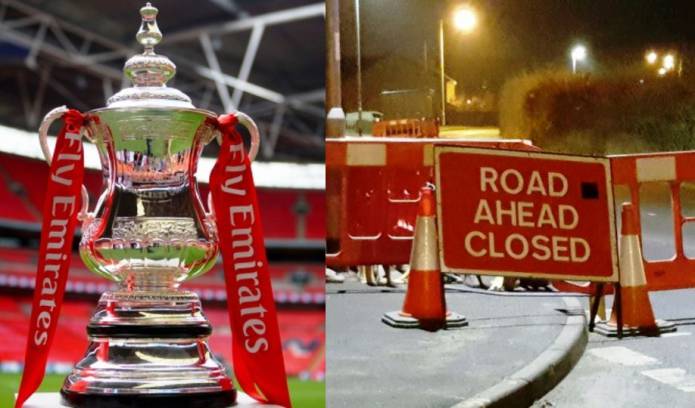 PLANS to open up a key route for motorists to Huish Park for Yeovil Town's big FA Cup Fourth Round clash with Manchester United look likely to fail.
Thorne Lane was closed on January 8, 2018, for eight weeks to allow Wessex Water to carry out main replacement work and for Somerset County Council contractors to install a new roundabout.
Following Yeovil Town being paired with Premier League giants Manchester United in the FA Cup on Friday, January 26, 2018, talks have been going on between Somerset County Council, Wessex Water and developers Wyatt Homes to have Thorne Lane temporarily opened as it is a main route to the football ground.
Its closure will cause headaches next Friday (January 26, 2018) as 10,000 people descend on Huish Park for the cup game which has a 7.55pm kick-off.
It looked as if the road closure would be lifted around the game to ease traffic congestion which will – without question - be at breaking point before and after the match.
Wessex Water had appeared to be in favour of helping the situation, but it appears now as if Wyatt Homes are not and hopes of Thorne Lane being opened temporarily look to be squashed.
Angry Cllr Josh Williams, who represents the Brympton area, which covers Thorne Lane, at Somerset County Council, said he was "extremely disappointed" at the situation.
"Unfortunately following discussions with Wessex Water and Wyatt Homes on opening Thorne Lane, Wessex Water have advised they were able to facilitate the opening, but Wyatt Homes were not," he said.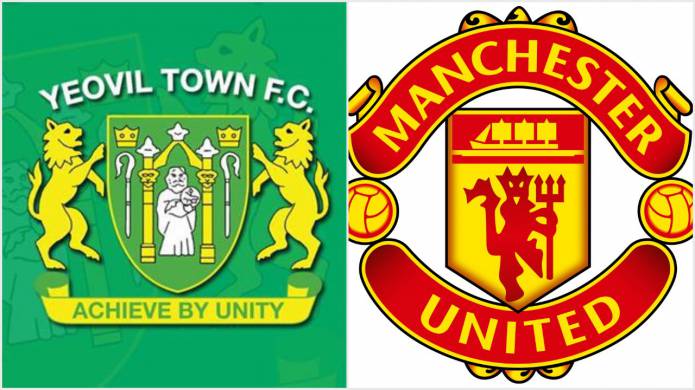 "Somerset County Council has asked Wyatt Homes for an explanation as to why it's not possible to grant access for this short period of time, but at this stage it is unlikely Thorne Lane will be opened unless Wyatt Homes are able to reconsider.
"Needless to say this is not the outcome everyone wanted. I'm extremely disappointed as Wyatt Homes' contractor has essentially blocked the request."
Officers from Somerset County Council's traffic management team are due to meet with Yeovil Town Football Club early next week to discuss "what to do."
"The club has been asked by Avon and Somerset Police to produce a traffic management plan to ensure it is able to have a successful event and get increased number of fans and vehicles in and out of the ground safely whilst causing as little disruption as possible on the highway network," added Cllr Williams.
While traffic problems will escalate on Friday (January 26, 2018) due to the football match – so will parking problems around the ground in nearby residential streets on Houndstone and Abbey Manor.
"As there is not enough off-street parking at the ground to accommodate the expected demand, there is likely to be an increase of indiscriminate and inconsiderate parking on the surrounding residential roads," said Cllr Williams.
"The county council has said it will work with the police and the club to mitigate the issue."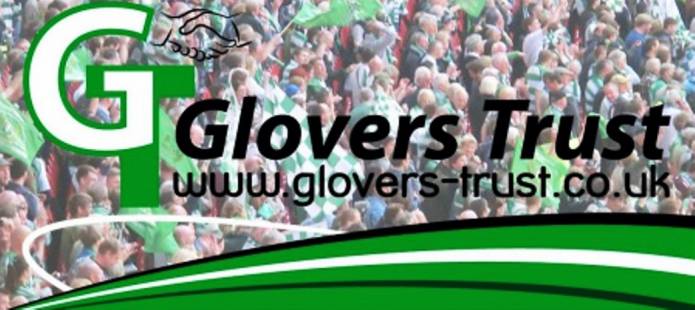 YEOVIL Town coverage is sponsored on this website by the Glovers Trust.  The Yeovil Town Supporters' Society Ltd – known as the Glovers Trust – is a democratic, not for profit organisation, committed to giving supporters a strong unified voice in the decision making process at Yeovil Town FC and strengthening the links between the club and the community that it serves.
Adult membership to join the Glovers Trust is just £10 per year, while it is just £1 per year for those aged Under-16; and £100 per year for a corporate membership.
For more details – go to the Glovers' Trust website at http://www.glovers-trust.co.uk/ .
Tags:
Yeovil Town FC.