GLOVERS FLASHBACK FRIDAY: Yeovil Town 2, Frome Town 1 – January 19, 1981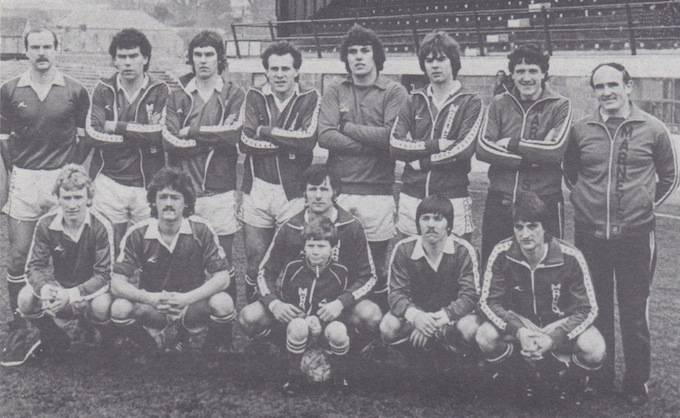 WELCOME to the Glovers Flashback Friday feature where we look back at a Yeovil Town game on this day in history from down the years.
In this game we go back 37 years to January 19, 1981, when Yeovil Town won through to the FA Trophy Second Round – thanks to a 2-1 replay success at the old sloping pitch of Huish against Frome Town.
Yeovil had initially drawn the original tie 1-1 at Frome, but thankfully goals from Dave Platt and Clive Green saw them home in the replay in front of a 986 crowd.
Green then netted for Yeovil in the Second Round of the FA Trophy which ended in a 1-1 draw at home to Hastings Town, watched by a 1,928 crowd.
Although Green scored in the replay Yeovil could not progress any further in the competition as they suffered a 2-1 defeat.
Yeovil Town had a disappointing 1980-81 season and finished down in 14th spot in the Alliance Premier League.
Steve Ritchie was highest appearance-maker for the campaign with 52 games while Nigel Ryan made 48.
Other players to make 40 or more games in the season were Brian Parker (46), Andy Bell (44), Clive Green (44) and Jeremy Brown (44).
Clive Green was top scorer with 23 in total including 16 goals in the league. The only other player to hit double figures was Andy Bell with 11. Jamie Ward netted eight goals, while David Platt notched seven.
Both of Yeovil's goal scorers from the Frome match of 37 years ago – Clive Green and David Platt - are fondly remembered by fans of that generation.
Green, who joined the club in the 1977-78 season, went on to score 76 goals for the Glovers during the four years he spent at Huish and is 11th on the club's top goalscorers' chart. Platt, meanwhile, is 21st in that list with 61.
Platt tragically died in April 2012 at the age of 55 after a brave and lengthy fight against non-Hodgkin lymphoma.
He had joined Yeovil in the summer of 1978 and went on to score 61 goals for the Glovers in 168 appearances in an injury hit stay at Huish which came to an end in the 1984-85 season.
He stayed local and went on to play for the likes of Chard Town and Shaftesbury.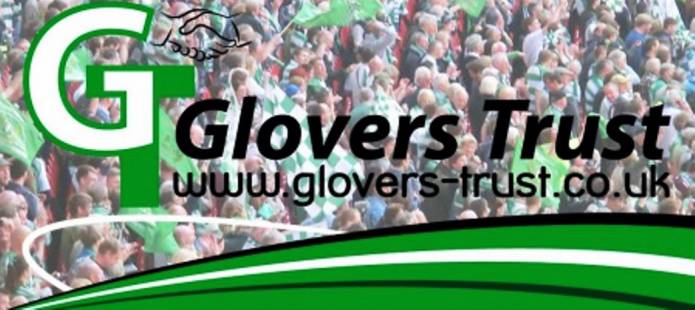 PHOTO – TOP: Yeovil Town team from the 1980-81 season pictured (back row from left) Glyn Broom, Nigel Ryan, Andy Bell, Dave Platt, Brian Parker, Clive Green, Steve Ritchie, trainer Maurice O'Donnell and (front row from left) are Malcolm Gold, Gary Borthwick, Tony Cottle, Mark Williams and Steve Morrall. Mascot – Mark Cliss.
YEOVIL Town coverage is sponsored on this website by the Glovers Trust.  The Yeovil Town Supporters' Society Ltd – known as the Glovers Trust – is a democratic, not for profit organisation, committed to giving supporters a strong unified voice in the decision making process at Yeovil Town FC and strengthening the links between the club and the community that it serves.
Adult membership to join the Glovers Trust is just £10 per year, while it is just £1 per year for those aged Under-16; and £100 per year for a corporate membership.
For more details – go to the Glovers' Trust website at http://www.glovers-trust.co.uk/ .
Tags:
Yeovil Town FC.