LEISURE: Octagon laughs through Christmas with panto magic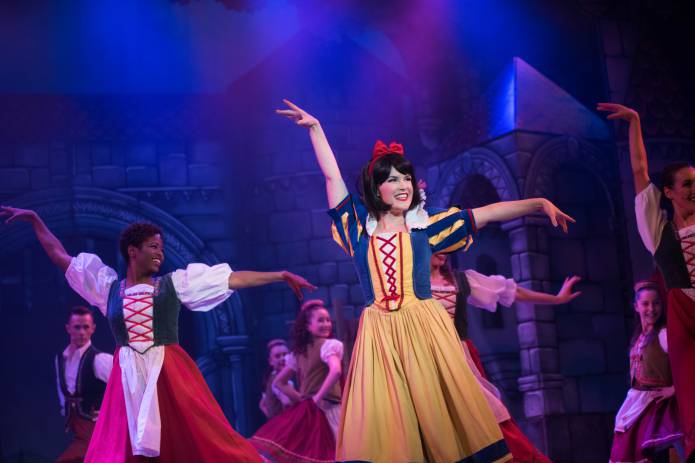 THE pantomime team at the Octagon Theatre in Yeovil has done it again with another rip-roaring festive feast of fun and a barrel of laughs.
The ever-popular Snow White and the Seven Dwarfs panto has been a big hit with audiences and there is still plenty of time to catch the show as it runs until January 5.
The panto has been brought to the Octagon once again by the fantastic Evolution Productions and the conveyer belt of comedy – albeit plenty of traditional corny jokes and one-liners - continues to have audiences in stitches with its abundance of fresh and festive frivolity and a little bit of humour that only the grown-ups might appreciate!
There is an old adage that "if it's not broke – why fix it" and that is certainly the case for the Octagon panto.
There are regular performers such as the wonderful Lizzie Frances (Queen Ivannah) who is in her SEVENTH panto at the Octagon, alongside Jack Glanville (Muddles) who is in his fifth successive pantomime in Yeovil.
They are joined by panto dame Gordon Cooper (Nurse Nellie) who is back for a second year along with Crewkerne boy Thom Ford (Herman) who also makes a triumphant return to the Octagon stage.
Throw in a couple of comedy sketches which might be well-worn, but are definitely well-loved and we'll have to sing it again then won't we?
America comes to the Octagon panto with Texas girl Kathryn Nash as the beautiful Snow White who is romanced on stage by Ryan Hall as Prince Charming.
And not forgetting the fantastic Brian Wheeler (Brian), Dean Whatton (Sarge), Andrew Martin (Striker), Jack Hilton (Cheeky), Geoffrey Sergison (Sniffly), Choon Tan (Groover) and Paddy Holden (Loopy) as the Seven Dwarfs.
The main cast has been joined by a great chorus line and local youngsters.
The panto in recent years has prided itself on a 'showstopper moment' and this production does not disappoint. Not wishing to spoil the surprise for those yet to see the panto but the hilarious sketch would be given a big thumbs-up from the late great Queen rock group frontman Freddie Mercury!
Congratulations to everyone involved in this year's panto.
And special congratulations to Andy - Nurse Nellie's love interest on the evening performance of Saturday, December 7 - and all the other "victims" of Nellie's wandering eye and bust!
The panto runs until Sunday, January 5, 2020. For more details phone the Octagon box office on 01935-422884 or go to www.octagon-theatre.co.uk .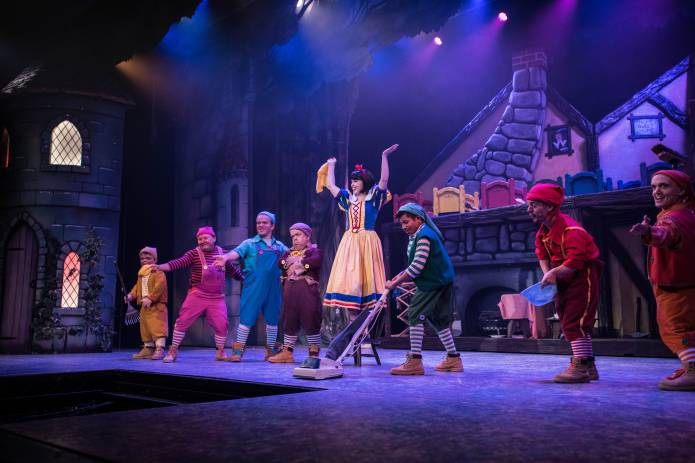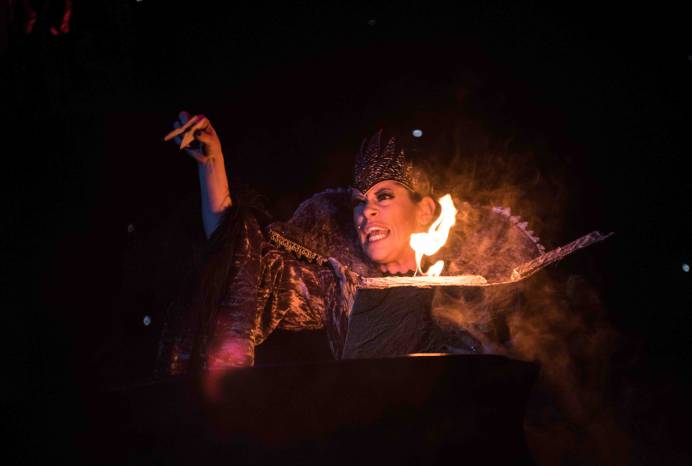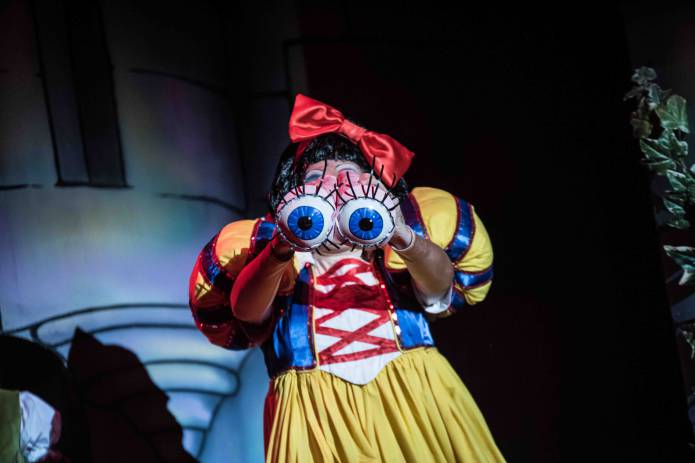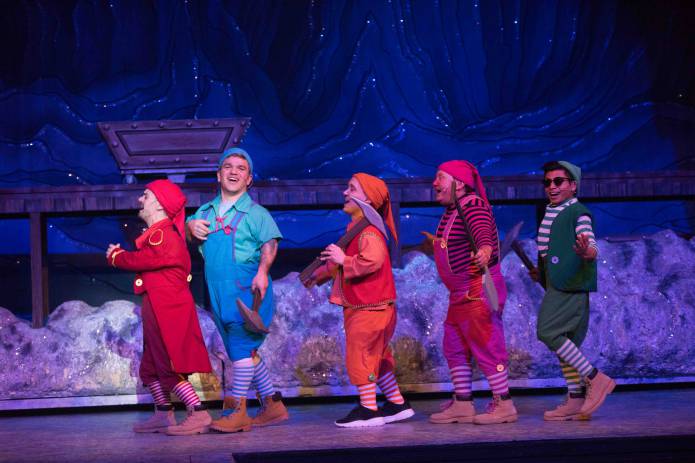 PHOTOS: Courtesy of the Octagon Theatre.
Tags:
Leisure.