LEISURE: Fame covers issues confronted by young people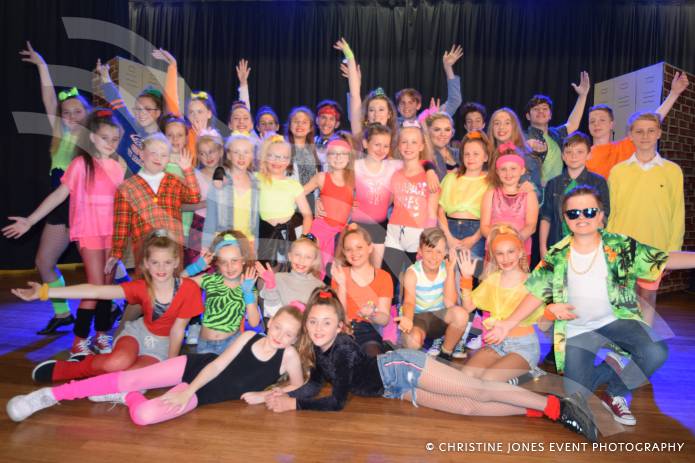 THE junior members of the Yeovil Amateur Pantomime Society will be taking to the stage this weekend with their production of Fame! The Musical.
The group will be performing the musical – based on the hit motion picture which was turned into a long-running television series – at Westfield Academy in Yeovil on Saturday (July 13) and Sunday (July 14) with two performances each day at 1pm and 6pm.
The musical Fame has different characters and songs to those that were seen and heard in the successful 1980s TV show of the same name.
A generation was glued to the TV goings-on at the New York City High School for Performing Arts from 1982-87 with students Leroy, Danny, Montgomery, Coco, Bruno and Doris as well as tutors Miss Grant and Mr Shorofsky and the show made leg warmers almost compulsory fashion wear!
Although those characters do not appear in the musical – the message is still the same. You want fame? Well, fame costs. And right here is where you start paying – in sweat!
The musical – with the title song Fame - is set during the last years of the Fame School in New York City's celebrated High School for the Performing Arts on 46th Street in the early 1980s.
The musical follows the bittersweet but inspiring story of a diverse group of students as they commit to four years of grueling artistic and academic work in order to achieve their dream of "hitting the heights" and putting their "name in lights."
With insight and humour, the show explores the issues that confront many young people today, including prejudice, identity, self-worth, literacy and perseverance.
The characters discover it takes much more than talent to achieve their goals, they must find their true artistic voice, build up their confidence, learn how to collaborate well and work very, very hard.
Tickets to see the show are priced £10 and available from the YAPS Box Office on 0777-226-0570.
PHOTO: Cast members from the Yeovil Amateur Pantomime Society and the junior version of Fame! The Musical.
Tags:
Leisure.