LEISURE: The very essence of pantomime is alive and well at the Octagon!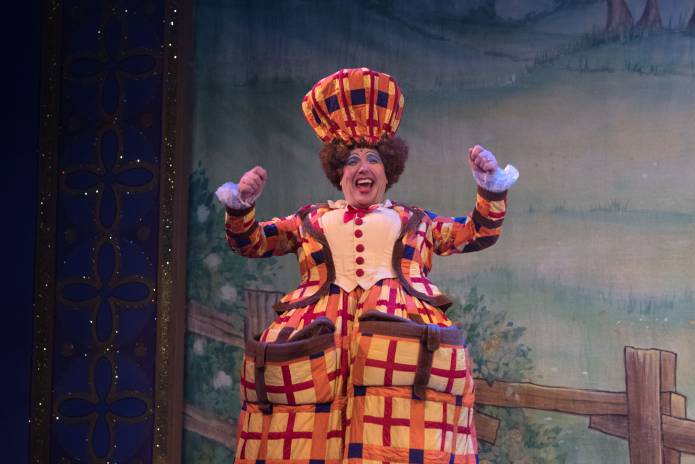 NURSE Nellie has not only saved panto at the Octagon Theatre in Yeovil this year, but has gone a little way to saving Christmas as well and given a bit of hope for 2021.
Having been a seasoned panto-goer at the Octagon for most of my life the memories of pantomimes have been full of festive get-togethers in the bar beforehand with family and friends, packed audiences bursting with Christmas excitement, lots of booing and cheering and times when nobody uttered the word "coronavirus."
But then 2020 arrived and in a year which has been ravaged by Covid-19 and brought so much misery to so many people on so many different levels, it was highly unlikely that pantomime would survive the health and safety culling of events and we would be robbed of something which is a key ingredient to Christmas just as much as Roast Turkey and Brussels Sprouts.
Miraculously, however, pantomime was given the go-ahead at the award-winning Octagon Theatre – albeit on a scale nobody had envisaged this time last year.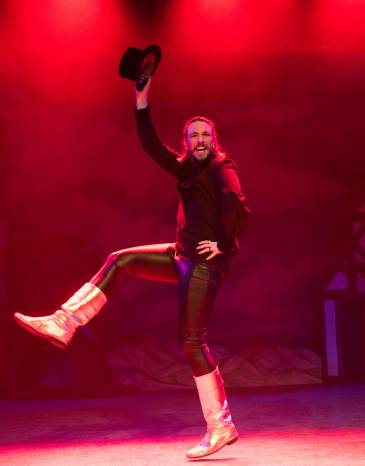 The plans for the scheduled panto of Dick Whittington were cancelled and all looked rather sad and depressing, but things happened and when there was an outside chance that some sort of show could be put on ..... the Octagon jumped at the chance with the support of Evolution Pantomimes.
The Octagon's arts and entertainment venue manager, Adam Burgan, said: "We are delighted to once again be working with Evolution Pantomimes, headed by Paul Hendy and Emily Wood, along with their talented team.
"For almost 50 years the Octagon Theatre has brought friends and families together to share the magic of live theatre at our annual Christmas pantomime.
"The pandemic has robbed us of many things but everyone has worked so hard to keep everyone safe and ensure we can all share in the laughter, joy and magic of live theatre.
"We are missing lots of cast, crew and staff this year and we are very pleased that many of them are coming to watch the show and remain a part of our 'panto family'. We welcome a super cast who have all worked incredibly hard to put together a truly uplifting show."
The specially-written Nurse Nellie Saves Panto production features just five characters – Gordon Cooper returns as Nurse Nellie; Jack Glanville is back at the Octagon for the sixth-year running this time as Billy; Crewkerne lad Thom Ford plays the nasty-but-nice Professor Von Badapple; former Yeovil College student and Yeovil Youth Theatre performer Evelyn Hoskins, who has gone on to enjoy a successful career in acting, is on home turf as Jill; and American actress Kathryn Nash, who is married to Crewkerne lad Thom Ford in real life, appears as Fairy Moonshot.
There is no live band; there are no dancers and there are no junior cast members.
It is just four people along with a bloke in a dress on stage and ...... they make panto work and paint a huge smile right across the face of the theatre.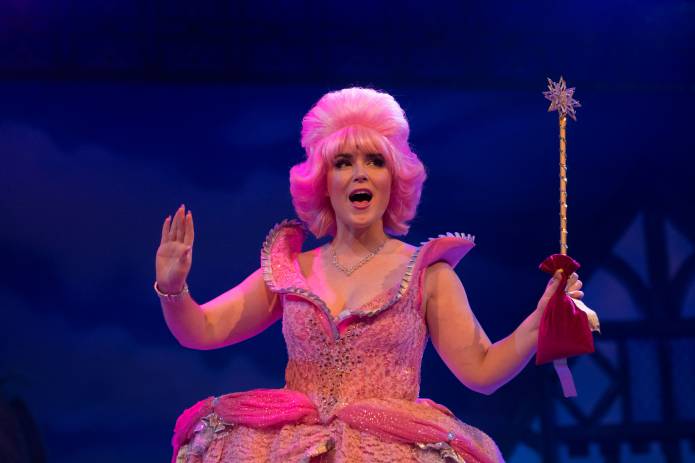 The panto was full of the usual laughs, corny jokes and amusing remarks about Weymouth and Chard, while there were topical references made to Covid-19, Dominic Cummings and Donald Trump.
Plus the audience enjoyed the traditional "we'll have to sing it again then won't we" moment of the ghost and the well-worn bench sketch .... although the bench has been lengthened this year to keep in with social distancing regulations!
And special congratulations to Martin - Nurse Nellie's love interest on the evening performance of Saturday, December 12 - and all the other "victims" of Nellie's wandering eye and bust! But, to be fair, any other year and the ridicule and the embarrassment would have been far worse - at least Covid-19 has saved a string of men from that unnerving, albeit harmless fun, experience.
I was last at the Octagon Theatre for the dress rehearsal of Yeovil Amateur Operatic Society's production of The Sound of Music in March – a show which had to be cut-short because of the onset of the lockdown brought in due to coronavirus.
To see the Octagon stage alive again with song and laughter after nine months of being in darkness was a pleasure and, hopefully, the light can be seen at the end of the tunnel where our daily lives will return to some sort of normality.
Watching the show was a breath of fresh air, but the restrictions imposed on the production equally made me reflect on the bad year we have all endured and gave me that all-important nudge in the ribs that there is hope just around the corner.
REPORT: By STEVE SOWDEN.
Nurse Nellie Saves Panto is being performed at the Octagon Theatre from Friday, December 18, through to Thursday, December 24; Saturday, December 26, through to Wednesday, December 30, and from Friday, January 1, through to Sunday, January 3.
Tickets are available from www.octagon-theatre.co.uk or by phoning the box office on 01935-422884.
Strict social-distancing is in force because of the Covid-19 pandemic – but please go along to the Octagon and support the panto. You will not regret it!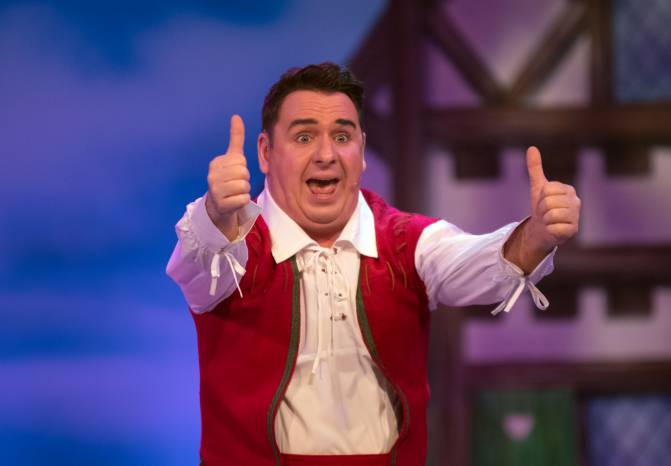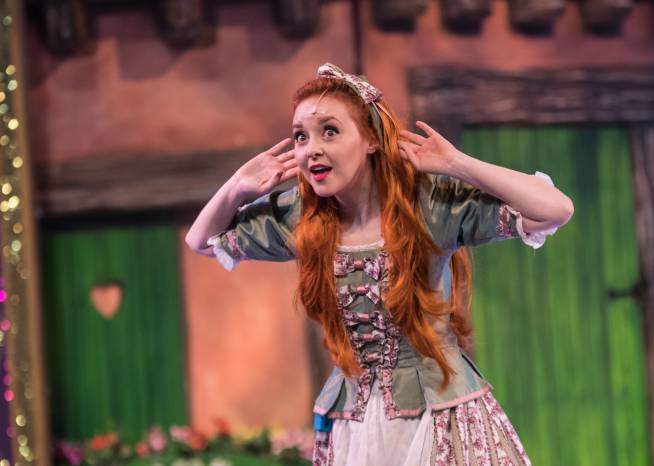 PHOTOS: Courtesy of the Octagon Theatre.
Tags:
Leisure.