LEISURE: Full steam ahead for Abbey Hill Steam Rally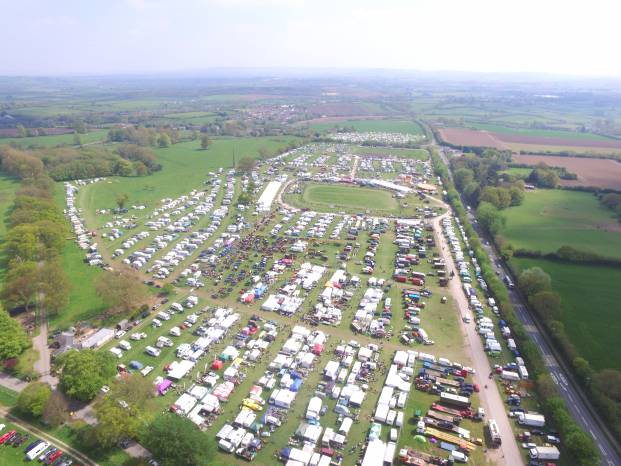 FINAL preparations are being made for the annual Abbey Hill Steam Rally which will be held at the Yeovil Showground over the May Day Bank Holiday weekend from May 3-6.
Thousands of people are expected to visit the Steam Rally over the weekend which promises something for everyone.
Organisers have been delighted to confirm that the Sentinel Drivers Club will be in attendance at the show over the May Day Bank Holiday weekend and will add to the usual fantastic display of steam.
The Sentinel Drivers Club has an international-based membership with global recognition and has kindly chosen the Abbey Hill Steam Rally as its 2019 club rally.
Organisers are now looking forward to welcoming up to 30 exclusive Sentinel steam wagons to its grand display of steam locomotives.
Abbey Hill Steam Rally vice chairman Andrew Tucker said: "We very much look forward to welcoming the Sentinel Drivers Club – it is something we are very excited to see at this year's show and we hope that the general public will be very interested to see what the club has in store for them."
Steam Rally entertainment manager Ivor James said: "There really is something for everyone. We have lots of entertainment in the Beer Tent this year too ranging from Dr Busker on the Saturday night to a high energy Ska band on Sunday evening – while Barry Paull as Elvis will also be making an appearance."
The show boasts over 2,000 exhibitors from all different sections and even includes a 240ft Craft Tent bursting full of models and local produce.
The 39th annual Abbey Hill Steam Rally will be held from Friday, May 3, to Monday, May 6, with gates open at 8am and the show starting at 10am.
For further information visit http://abbeyhillrally.co.uk or email info@abbeyhillrally.co.uk – alternatively look at the Abbey Hill Steam Rally advert on this page of the Yeovil Press.
PHOTO: An aerial view taken during last year's Abbey Hill Steam Rally.
Tags:
Leisure.