LEISURE: First exhibition for the Phat Qwarters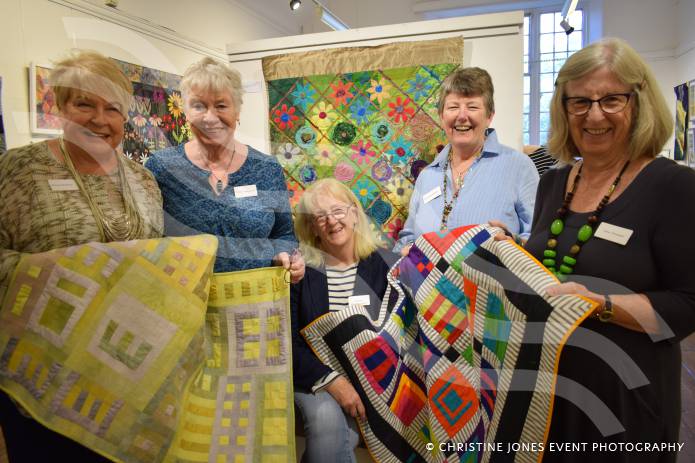 A GROUP of friends who have been keen quilters since meeting at Yeovil College nearly 20 years ago have put on their first exhibition.
Chris Waddleton, Elaine Buckley, Joan Dawson, Marion Mountjoy-Row and Stella Hammond – known as the Phat Qwarters Textile Artists - showed off their work and also held workshop days during the run of the exhibition at the Ilminster Arts Centre from October 8-27.
The exhibition was entitled Coming of Age – A Retrospective by Phat Qwarters.
"We hope the exhibition showed how far we have progressed experimenting with different techniques and materials, reflecting wider trends in quilt making and, on occasions, breaking the rules," said a spokesman for the group.
"We have enjoyed every minute of the journey and we feel that our original aspirations have truly Come of Age."
The group's name is a play on words as a "fat quarter" is a special cut of material often used by quilters.
This was the first time they had all exhibited together – despite having become friends when they first met 18 years ago at a quilting class at Yeovil College.
PHOTO: Christine Jones.
Tags:
Leisure.