YEOVIL NEWS: Donation made to diabetes team at Yeovil Hospital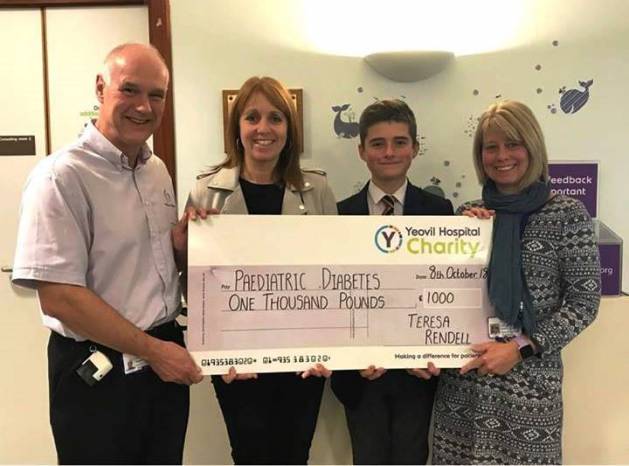 A FANTASTIC £1,000 cheque has been presented to the paediatric diabetes team at Yeovil District Hospital – thanks to a tombola stall held at a charity ball earlier this year.
Teresa Rendell (pictured second left) organised the tombola stall and sourced a stack of fab prizes to be won during the Funtastia Ball held at the Fleet Air Arm Museum at RNAS Yeovilton in May.
"Thank you to everyone who generously donated prizes and had a go on the tombola stall," said Teresa.
A spokesman for the Yeovil Hospital Charity said: "We are so grateful to Teresa for all her support. The money will be used to fund activities for paediatric diabetes patients to learn more about their diabetes and that they are not alone!"
PHOTO: Submitted.
Tags:
News.