YEOVIL NEWS: Pen Mill Ladies team up with School in a Bag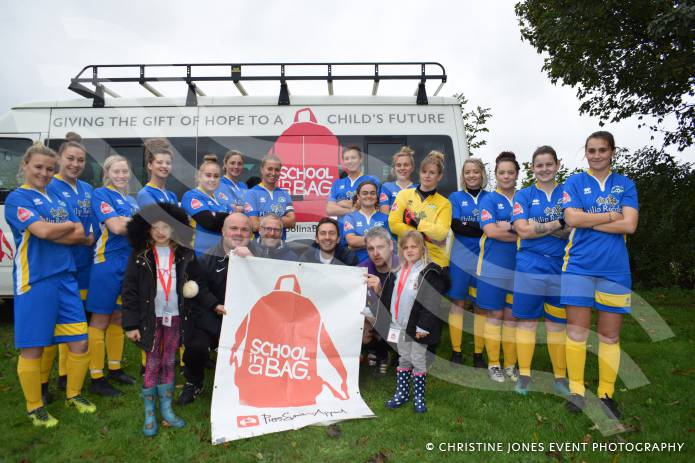 PEN Mill Ladies FC in Yeovil has hit the back of the net after teaming-up with local charity School in a Bag.
The ladies, who play in the South West Women's Football League, have got the School in a Bag logo on their shirts and use the charity's minibus for transport to away matches.
They have also agreed to help support the charity – which provides schoolbags of everyday equipment to children in poor countries across the globe – at events when possible.
Team manager Neil Hayward said: "It's great to link up with a super charity like School in a Bag."
Soon after this photo was taken the Pen Mill Ladies went and recorded a 4-0 win over Bude Town in the Division One West at their Johnson Park ground in Yeovil with goals from Letty Templar, Alisha Barker, Lorna Jennings and Jodie Allen.
The ladies are pictured with team officials, sponsor Philip Reeder of Philip Reeder Surveys and Luke Simon, of the School in a Bag charity. PHOTO: Christine Jones.
Tags:
News.