LEISURE: Yeovil Literary Festival has a fine line-up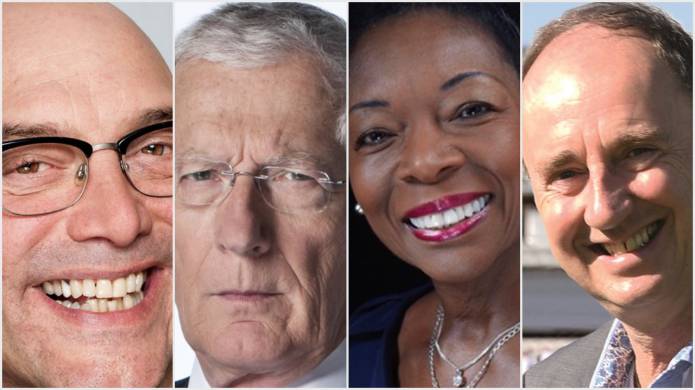 THE 2018 Yeovil Literary Festival is virtually upon us with a fantastic line-up of writers and celebrities.
The festival runs from Thursday (October 25, 2018) through to Monday, October 29, with around 50 events across multiple venues for the four days.
Some of the stand-out events are as follows:
Thursday, October 25: McFly band member Tom Fletcher appears at the Octagon Theatre for an exclusive schools-only event where he will present his latest children's novel The Creakers, while Strictly Come Dancing judge Craig Revel Horwood discusses his autobiography In Strictest Confidence.
Friday, October 26: Suffragette descendant Helen Pankhurst discusses how women's lives have changed over the past 100 years, BBC Broadcaster and former lecturer in history at Cambridge University Helen Castor discusses her work Elizabeth I: A Study In Insecurity. Comedian Jo Brand reads extracts from Born Lippy: How To Do Female and bestselling historian Alison Weir presents her new historical novel.
Saturday, October 27: Dr Ben Garrod presents a child-friendly prehistoric talk, the 'voice of cricket' Jonathan Agnew discusses his career in an event raising funds for the Professional Cricketers Association, Michael Connelly speaks at the festival – one of his limited UK appearances for 2018, Benedict Allen talks about his latest explorations and Masterchef's Gregg Wallace offers a Q and A event.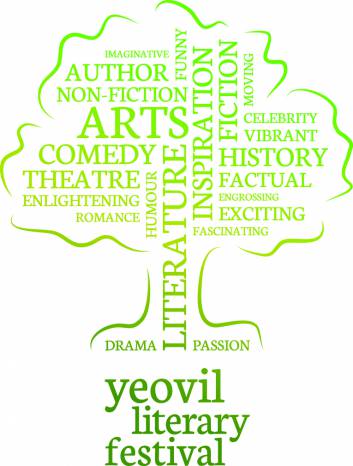 PHOTO – TOP: Pictured (from left) are Gregg Wallace, Nick Hewer, Baroness Floella Benjamin and Jonathan Agnew.
Sunday, October 28: Alan Johnson returns to the festival, historian Lucy Worsley discusses Queen Victoria, bestselling author Fay Weldon presents her new work Why Will No-One Publish My Novel?, Baroness Floella Benjamin OBE discusses her experiences moving to the UK from Trinidad in the 1960s and The Apprectice and Countdown star Nick Hewer presents his memoir My Alphabet: A Life From A to Z.
Monday, October 29: BAFTA nominated children's presenter (CBeebies' Mr Bloom) Ben Faulks holds an event for children aged 4+, James Bowen and Bob the Cat present, The Little Book of Bob – a second follow up to A Streetcat Named Bob -  and Ruby Wax appears with her latest mindfulness event How To Be Human.
The Yeovil Literary Festival is a not-for-profit annual festival led by a partnership between The Octagon Theatre, Yeovil, the Yeovil Community Arts Association, Waterstones, Yeovil, and Somerset Library Service. Events take place across The Octagon Theatre, The Manor Hotel and Yeovil Library.
The festival's 2018 headline sponsors are Battens Solicitors.
Adam Burgan, festival director, said: "We are proud of the programme for our sixth Yeovil Literary Festival.
"The line-up of brilliant authors, writers, historians and presenters is exceptional and we have already sold over 3,500 tickets for events. I think 2018 looks set to be the most popular and most successful to date and speaking to visitors I know they are very excited and looking forward to the festival."
For the full Yeovil Literary Festival 2018 programme or to book tickets visit yeovilliteraryfestival.co.uk or call The Octagon Theatre Box Office on 01935-422884.
Tags:
Leisure.