CHRISTMAS 2017: Lantern Parade will light up Yeovil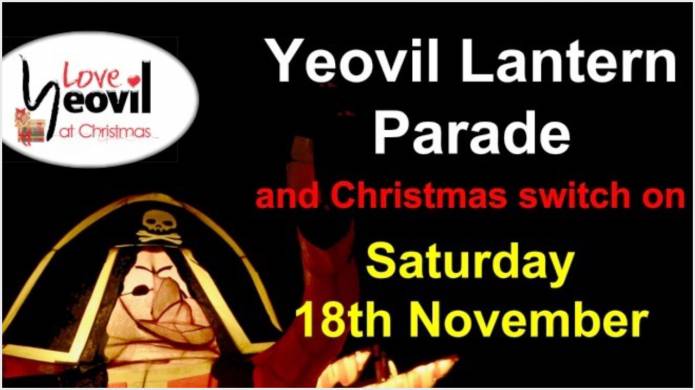 HAND-MADE lanterns will be carried in a colourful procession around Yeovil, led by Samba-style drumming, next month as part of the official switching-on of the Christmas Lights ceremony.
The switch-on takes place on Saturday, November 18, 2017, and the annual lantern parade will take place before the town is illuminated to kick-off the countdown to Christmas.
The town's fourth annual lantern parade will assemble at the bandstand for judging of the lanterns at 5pm.   The procession will start at 5.30pm and return to finish at the bandstand, with the lights switch-on following at 6.30pm.
You can start your lantern-making now at home or come and join a free workshop, at Milford Community Hall, on Saturday, November 11, 2017.  Family and friends will be welcome in groups of two to five people, all materials supplied for free, with hands-on advice about how to make your ideas come to life, but book soon as places are limited.
The parade organisers have said that, for reasons of safety, there must be no live flames used in lanterns. There are lots of alternative options widely available, strings of battery operated lights are popular.
On the day of the parade there will be a Samba-style drumming workshop at 1.30pm to 4pm at the Vicarage Street Methodist Church in Yeovil.  Participants will be able to create their own instruments and will be taught to play some catchy rhythms and will then lead the parade at 5.30pm. 
 Both workshops are free but please book your places by phone on 01935-462734 or email areasouth@southsomerset.gov.uk
People will be able to find further details for the parade and other Christmas activities on the Love Yeovil social networking Facebook page.
Cllr Peter Gubbins, chairman of South Somerset District Council's Area South committee, said: "Another great community night for Yeovil is coming up fast.  Don't miss out on this colourful and exuberant evening when our lanterns will light up the town centre and we will all swing along to the sound of the Samba drumbeat.
"And for the first time this year we will be awarding cups for the three best lanterns."
Late night Christmas shopping in Yeovil will start on Thursday, November 30, 2017.
Yeovil's lantern parade and the Christmas light-up are organised through a partnership between South Somerset District Council, Yeovil Town Council, the Love Yeovil Marketing Group, Quedam Shopping Centre and many more commercial and voluntary organisations in the town.
You can get involved with Yeovil town centre events, or get advice on organising your own event, by contacting Marie Ainsworth, email: marie.ainsworth@southsomerset.gov.uk or 01935-462787.
Tags:
Leisure.