GLOVERS ON MONDAY: What happened on this day in Yeovil Town's history on August 14?
WELCOME to the Glovers on Monday feature where on each Monday of the week during the football season we will be delving into the recent archives of Yeovil Town FC to find out what happened on the corresponding day in years gone by.
Our search goes from the 1987-1988 season, the year Yeovil won the Vauxhall-Opel Premier League, up to the present day and we will look back at the games featured on this particular day in history.
Today we are looking back at what happened down the years on August 14.
August 14, 2012: Yeovil Town 3, Colchester United 0: Yeovil Town got the 2012-13 season off to a good start with a 3-0 win over Colchester United at Huish Park in the First Round of the League Cup with goals from Richard Hinds (two) and Keanu Marsh-Brown. A crowd of 1,907 was at Huish Park for the match.
August 14, 2010: Bristol Rovers 2, Yeovil Town 1: Yeovil Town lost 2-1 at Bristol Rovers in League One with Adam Virgo netting the Glovers' goal. A crowd of 6,438 was at the match.
August 14, 2007: Hereford United 4 Yeovil Town 1: Yeovil Town suffered a humiliating 4-1 League Cup defeat at Hereford. Lloyd Owusu scored Yeovil's only goal of the game. A crowd of 2,085 was at the match.
August 14, 2004: Yeovil Town 2, Boston United 0: Goals from Phil Jevons and Bartosz Tarachulski gave Yeovil Town a 2-0 success over Boston in the League Two. A crowd of 5,178 was at the match and a certain Paul Gascoigne was within the visiting Boston ranks.
August 14, 2000: Yeovil Town 2, Weymouth 2: Goals from Terry Skiverton and Ben Smith helped Yeovil Town to a 2-2 pre-season friendly draw with Weymouth at Huish Park. A crowd of 637 was at the match.
August 14, 1999: Scarborough 5, Yeovil Town 0: Yeovil Town started the 1999-2000 season in poor fashion with a 5-0 stuffing at Scarborough in the Conference. A crowd of 2,005 was at the match.
August 14, 1991: Salisbury City 1, Yeovil Town 1: Yeovil Town drew 1-1 at Salisbury City in a pre-season friendly. A crowd of 250 was at the match.
PHOTO - TOP: Pictured (from left) are Ben Smith, Bartosz Tarachulski and Phil Jevons.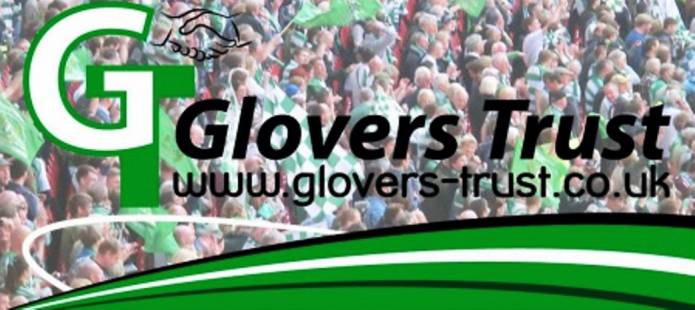 YEOVIL Town coverage is sponsored on this website by the Glovers Trust.  The Yeovil Town Supporters' Society Ltd – known as the Glovers Trust – is a democratic, not for profit organisation, committed to giving supporters a strong unified voice in the decision making process at Yeovil Town FC and strengthening the links between the club and the community that it serves.
Adult membership to join the Glovers Trust is just £10 per year, while it is just £1 per year for those aged Under-16; and £100 per year for a corporate membership.
For more details – go to the Glovers' Trust website at http://www.glovers-trust.co.uk/ .
Tags:
Yeovil Town FC.