YEOVIL NEWS: Huish Park stars in new Screwfix television adverts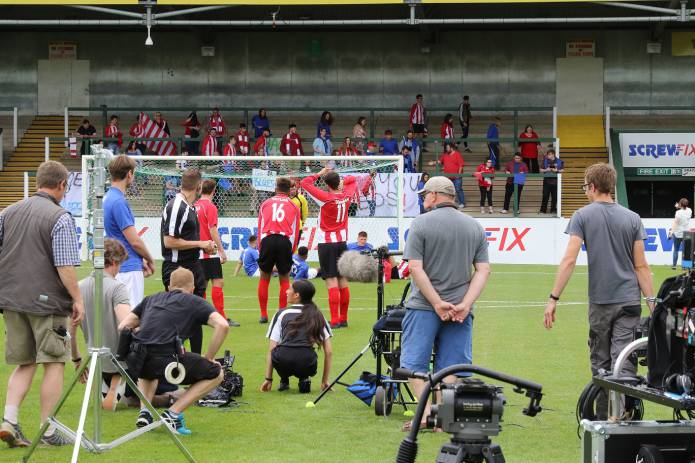 YEOVIL Town Football Club's Huish Park stadium is the setting of a new range of adverts from national retailer Screwfix which began airing earlier this month.
The television adverts, which feature many local extras, are part of Screwfix's sponsorship deal with Sky Sports and were filmed at the Yeovil club in July.
Sammy Ough, advertising manager at Screwfix, said: "We have an ongoing relationship with Yeovil Town Football Club and as such, they were our first choice of locations to film at.
"We are really pleased we could use local football players, alongside the actors. The crowd that feature in the ads are all locals. We are very thankful to Yeovil Town for all their help and support with these adverts."
David Linney, commercial manager at Yeovil Town, said: "We really enjoy working with the team at Screwfix, they are a keen supporter of the club.
"This opportunity was great to be involved with. Everyone thoroughly enjoyed the day and are looking forward to seeing the adverts on the TV."
For the fourth consecutive year, Screwfix will be sponsoring the Sky Sports coverage of the English football league.
The 14 adverts will play before, during and after football matches on Sky Sports Football.
The coverage began on Friday (August 4, 2017) during the Sunderland vs Derby County match.
Screwfix, the successful DIY mail-order company, has its headquarters in Yeovil.
Tags:
News.