YEOVILTON LIFE: An exciting hobby – flying at 23 miles per minute!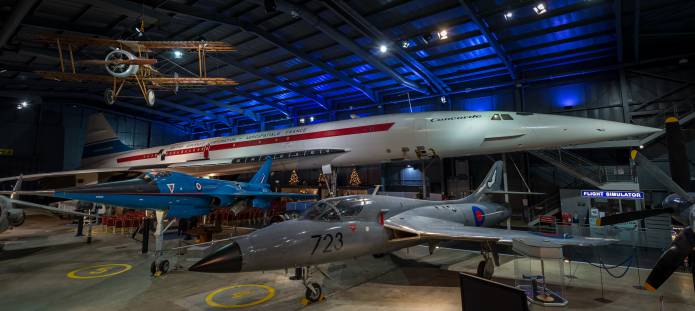 THE fascinating history of Concorde continues to capture the imagination and the Society of Friends of the Fleet Air Arm Museum is holding a lecture by senior BA Concorde captain, John Hutchinson, later this month.
Captain Hutchinson will be at the museum at RNAS Yeovilton on Thursday, July 27, from 7.30pm and he has a refreshing outlook on his distinguished flying career.
"I have never worked in my life," he said. "I've been paid to enjoy my hobby in the company of some of the finest people I have ever met – my fellow aircraft."
The iconic supersonic airliner was the love of his aviation life and Concorde fans will find the tales from the sharp end fascinating.
Having spent 15 years flying at 23 miles per minute, he describes being overtaken by family cars on the motorway below as "rather humbling."
Retiring from professional flying has not meant slowing down though - he is much in demand internationally as an aviation consultant, expert witness, broadcaster and speaker.
Captain Hutchinson has always given back to the profession that gave him so much pleasure and his contributions to aviation over many years were recognised in 1999 when he was elected Master of the Guild of Air Pilots and Air Navigators. He remains an active, highly respected and very popular Past Master of GAPAN.
Although best known as a senior BA Concorde captain, Captain Hutchinson started his prolific flying career in the RAF and has flown more than 70 types of aircraft.
Tickets for the lecture cost £10 and include light refreshments. The talk starts at 7.30pm in the Swordfish Conference Centre at the Fleet Air Arm Museum, RNAS Yeovilton.
Tickets are available in advance from www.historicdockyard.co.uk/concorde . For any queries please contact the ticket box on 01935-842617.
Tags:
Leisure.