LEISURE: Italian Night is "magnifico successo" for Mayor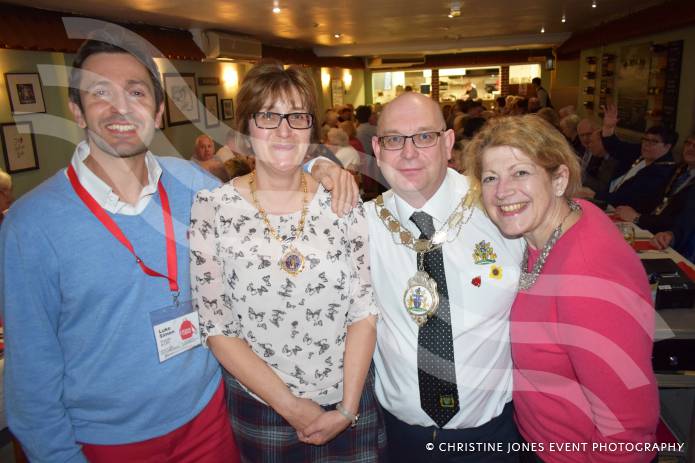 A FANASTIC £830 was raised by the Mayor of Yeovil at a super evening of food and drink at the Nuova Italia restaurant in Ilchester.
Just over 100 guests enjoyed a fabulous Italian Night on Monday (April 16, 2018) hosted by the Mayor, Cllr Darren Shutler, in aid of his two chosen charities for the year – St Margaret's Somerset Hospice and the School in a Bag project.
It was his final fundraising event of a two-year term in which he has helped to raise a whopping £60,000 for his nominated good causes.
The Mayor, who has been supported by the Mayoress, his wife Anna, over the past two years, said: "We would just like to thank everyone who supported us in making our last fundraising event a huge success.
"We raised £830 – so thank you from the bottom of our hearts.
"A massive thanks to the staff at Nuova Italia in Ilchester for wonderful food and amazing service."
Cllr Shutler's time as Mayor comes to an end at the Annual Town Meeting on May 1.
PHOTO: The Mayor and Mayoress of Yeovil, Cllr Darren Shulter and his wife Anna (centre), with School in a Bag chief executive Luke Simon and St Margaret's Somerset Hospice chief executive Ann Lee at the packed Nuova Italia restaurant in Ilchester. Photo: Christine Jones.
Tags:
Leisure.