SCHOOL NEWS: Mariella Frostrup inspires students at Preston School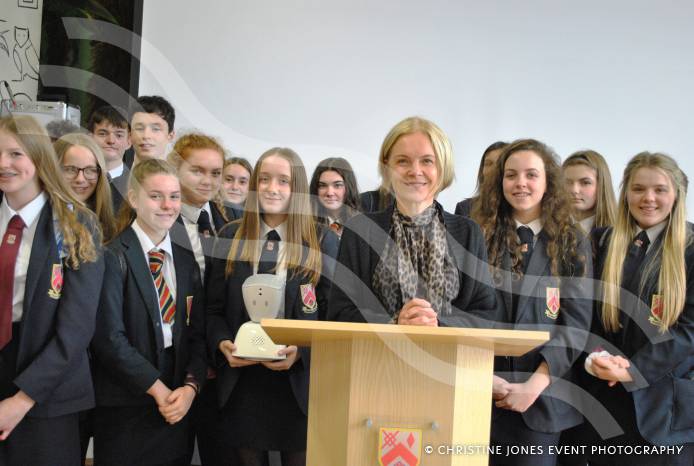 BROADCASTER and journalist Mariella Frostrup gave an interesting insight into her life during an afternoon at Preston School in Yeovil in which she tried to impress upon students that they had the world at their feet.
Mariella had been given the theme of "aspirations" for her talk and she deliberately avoided using the word "aspiration" as she felt it might put off her audience of Year Ten students.
But she told her young listeners that they could all make a difference to the world they lived in if they had that all-important ingredient of self-belief.
"The most important thing is that you invest all your belief and energies into what you want to achieve," she told the audience.
"If you already know what you want to do when you get older you are very lucky, but life is so much longer than what you think it is now and you will have time to change your minds on what you want to do."
Mariella was born in Norway in 1962, but her family moved to live in Ireland when she was just aged just six.
Her father died when she was only 15 and soon after she moved to London where she has carved out a successful career in journalism and broadcasting.
Mariella, who fielded a series of questions from students at the end of her presentation, said: "Students at Preston are incredibly lucky because they are at a great school and it is up to them to grab the opportunities they are presented with both hands."
Mariella, who lives near Bruton, was given a great reception by her young audience and several students went and to spoke to her at the end of the presentation.
PHOTO: Journalist and broadcaster Mariella Frostrup with some of the Preston School students in Yeovil she met. Photo: Steve Sowden.
Tags:
Schools and Colleges.