GLOVERS ON MONDAY: What happened on this day in Yeovil Town's history on January 22?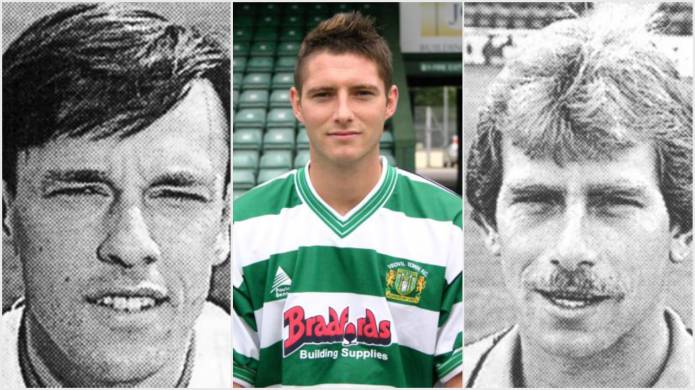 WELCOME to the Glovers on Monday feature where on each Monday of the week during the football season we will be delving into the recent archives of Yeovil Town FC to find out what happened on the corresponding day in years gone by.
Our search goes from the 1987-1988 season, the year Yeovil won the Vauxhall-Opel Premier League, up to the present day and we will look back at the games featured on this particular day in history.
Today we are looking back at what happened down the years on January 22.
January 22, 2011 – Yeovil Town 0, Rochdale 1: Yeovil Town slipped to a 1-0 defeat at Huish Park to visiting Rochdale in the npower League One.
January 22, 2005 – Yeovil Town 2, Cambridge United 1: Goals by Paul Terry and Phil Jevons saw Yeovil Town home to a 2-1 win over Cambridge United in the Coca Cola League Two at Huish Park.
January 22, 2000 – Yeovil Town 2, Telford United 1: Two goals by Warren Patmore helped Yeovil Town to a 2-1 win over Telford United at Huish Park in the Conference.
January 22, 1994 – Yeovil Town 3, Bath City 3: Goals from Mickey Spencer, Paul Wilson and Dave Leonard saw Yeovil Town draw 3-3 with Bat City in the FA Trophy First Round.
January 22, 1992 – Yeovil Town 3, Kidderminster Harriers 1: Yeovil Town beat Kidderminster Harriers 3-1 at Huish Park in the Third Round of the FA Trophy with goals from Brian McDermott, Robbie Carroll and David Robinson.
January 22, 1991 – Bristol City 4, Yeovil Town 3: Yeovil Town lost 4-3 at Bristol City in the Third Round of the Somerset Premier Cup. Yeovil's goals were scored by Howard Pritchard, Peter Conning and Paul Wilson.
PHOTO – TOP: Pictured (from left) are Brian McDermott, Phil Jevons and Paul Wilson.
YEOVIL Town coverage is sponsored on this website by the Glovers Trust.  The Yeovil Town Supporters' Society Ltd – known as the Glovers Trust – is a democratic, not for profit organisation, committed to giving supporters a strong unified voice in the decision making process at Yeovil Town FC and strengthening the links between the club and the community that it serves.
Adult membership to join the Glovers Trust is just £10 per year, while it is just £1 per year for those aged Under-16; and £100 per year for a corporate membership.
For more details – go to the Glovers' Trust website at http://www.glovers-trust.co.uk/ .
Tags:
Yeovil Town FC.