GLOVERS NEWS: Yeovil Town v Man Utd: Official merchandise on sale at Yeovil Tourist Information Centre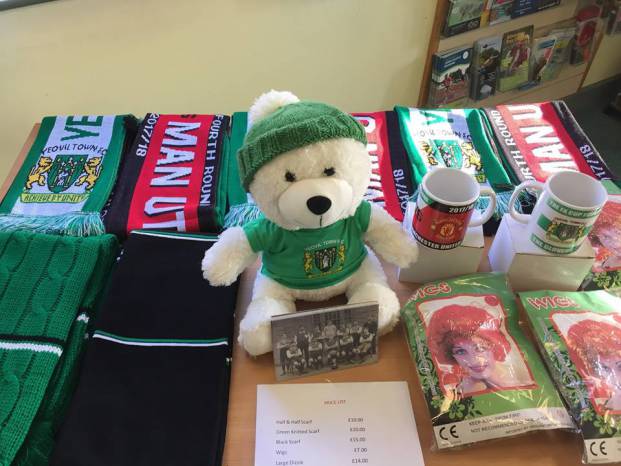 A SELECTION of official merchandise for Yeovil Town's FA Cup Fourth Round match with Manchester United is available to be bought in the town centre.
The club's authorised approved merchandise is available at the Yeovil TIC from Monday to Friday 9am to 4pm.
Half-and-half scarves, which for some reason seem to be popular, featuring the names of Yeovil and Man Utd, can be bought. Also available are mugs, wigs and cuddly toys.
The Yeovil TIC can be found in Petters Way.
There have been a number of market traders seen in the town centre over the past few days selling unauthorised and unofficial merchandise.
Although these have been criticised by supporters, some have been critical of the club for not doing the same and getting official merchandise on sale in the town centre.
It would appear that that criticism has been taken on board by those at Huish Park.
Yeovil Town play host to Man Utd on Friday (January 26, 2018) in a 7.55pm kick-off with the game also being screened live on BBC1.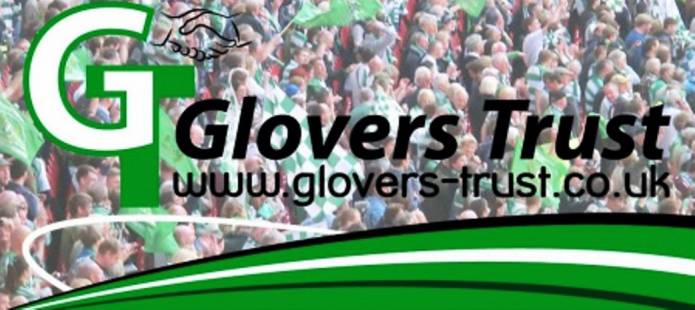 YEOVIL Town coverage is sponsored on this website by the Glovers Trust.  The Yeovil Town Supporters' Society Ltd – known as the Glovers Trust – is a democratic, not for profit organisation, committed to giving supporters a strong unified voice in the decision making process at Yeovil Town FC and strengthening the links between the club and the community that it serves.
Adult membership to join the Glovers Trust is just £10 per year, while it is just £1 per year for those aged Under-16; and £100 per year for a corporate membership.
For more details – go to the Glovers' Trust website at http://www.glovers-trust.co.uk/ .
Tags:
Yeovil Town FC.