LEISURE: Panto countdown begins for Cinderella at the Octagon Theatre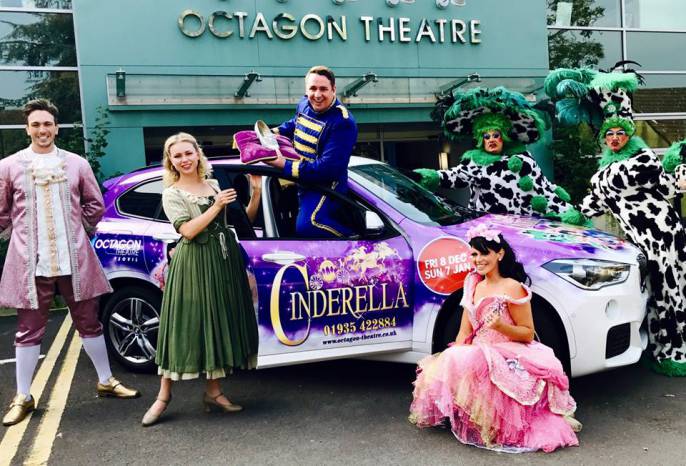 THE Octagon Theatre in Yeovil has once again joined forces with Evolution Productions to bring another fantastic pantomime to the town over the Christmas period.
The most-loved and most magical story of all, Cinderella, will be performed at the award-winning Octagon Theatre from Friday, December 8, 2017, through to Sunday, January 7, 2018, for 53 fun-filled performances.
Tickets are available via the box office on 01935-422884 or via the Octagon's website at www.octagon-theatre.co.uk .
Everyone involved in the production are hoping to see panto break box office records at the Octagon for the fifth consecutive year.
Last year's production of Peter Pan saw record-breaking attendance of 29,000 people and sales for the 2017-18 look likely to break records again.
To date Cinderella is the fastest selling panto production presented at the Octagon with more than 10,000 tickets sold by May – more than six months from opening night.
Members of the panto team were at the Octagon on Tuesday (September 26, 2017) to kick-start the countdown to the pantomime season.
Cast: Jack Glanville, Buttons; Matt Daines, Ugly Sister; Ian Smith, Ugly Sister; Lizzie Francis, Fairy Godmother; Thomas Ford, Dandini; Joanna Sawyer, Cinderella; Ashley Emerson, Prince Charming; and Mark Faith, Baron Hardup.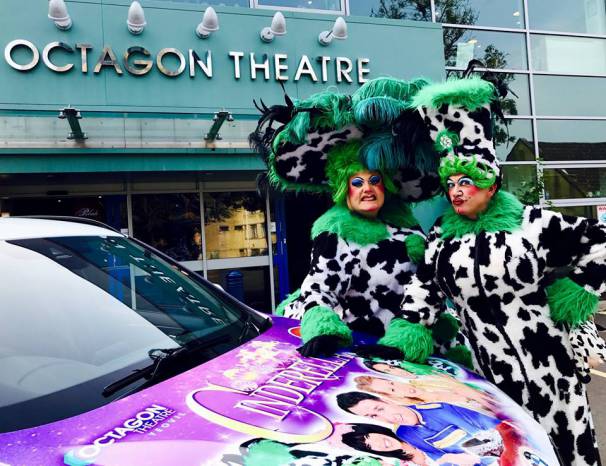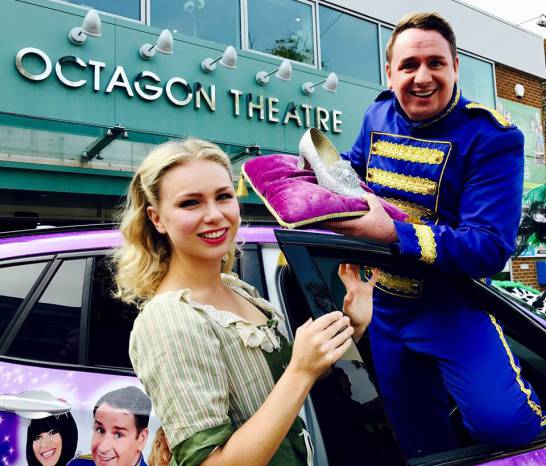 PHOTOS: Courtesy of the Octagon Theatre.
Tags:
Leisure.