LEISURE: DF Beatz dance their way to talent show success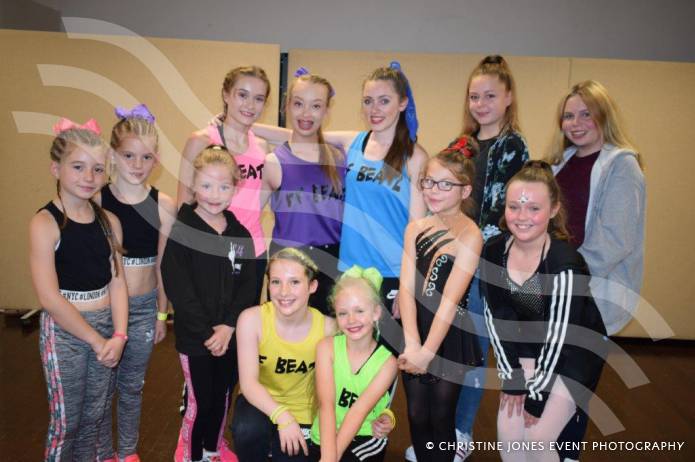 ENERGETIC dance group DF Beatz won a keenly-contested talent show held at the Yeovil Sports and Social Club on Sunday (July 23, 2017) as part of a family day at Johnson Park.
People refused to let bad weather dampen the mood of the event and hundreds descended on Johnson Park for the day.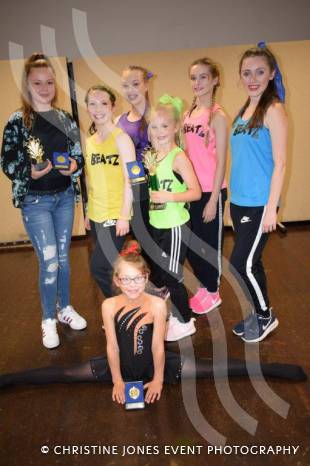 One of the highlights of the day was the JP's Got Talent show for youngsters which was sponsored by Orchards Estates, Yeovil Press, Yeovil Aerial Services, Touch of Glass and Barking Mad Bath and South Somerset.
Seven acts took part in the contest with individual singers, a gymnast and dancers all impressing the judging panel and audience.
PHOTO - TOP: All of the acts from JP's Got Talent.
PHOTO - RIGHT: The top three winning acts.
Judges Matt Wood, of Orchards Estates, Yeovil Press' Steve Sowden and Yeovil Sports and Social Club president John Raymont had a difficult job in picking out a winning 1-2-3.
Steve said: "It really was a tough job because all of the acts were so good, but we were pretty united in our decision."
Dance group DF Beatz consisting of five girls won the contest with their great street dance routine while second was singer Chloe Gough and third was young gymnast Violet.
Lee Mapletoft, who was the organiser of the day, said: "Thank you to everyone that came to the fun day and those that helped.
"Lots of money was raised for charity and so far we know that £120 went to the Yeovil Freewheelers group and a further £120 went to the Firefighters Charity.
"Thanks also to the sponsors and the acts from the first-ever JP's Got Talent competition – well done to everyone that took part; I know the judges had trouble in choosing the winners."
It is hoped that the JP Got Talent show might become an annual event.
PHOTOS: Pictures of all the contestants from JP's Got Talent can be viewed on this photo gallery - http://www.yeovilpress.co.uk/blog/2017/07/23/jp-s-got-talent-july-23-2017/ .
Tags:
Leisure.