AIR DAY 2017: Yeovil Sea Cadets on parade at RNAS Yeovilton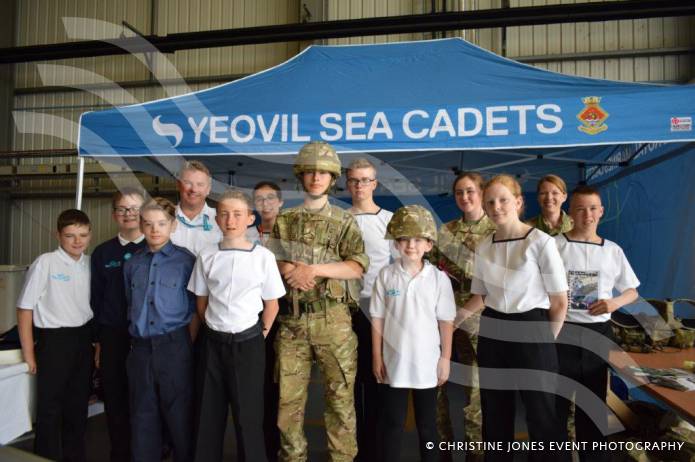 MEMBERS of the Yeovil and District Sea Cadet Corps were on parade at RNAS Yeovilton on Saturday (July 8, 2017) during the annual International Air Day.
The Sea Cadets, known at TS Mantle VC, had a stand at the event which attracted crowds of around 35,000 on a beautiful day at HMS Heron.
The Yeovil Sea Cadet unit was founded in 1953 and has served the young people of the area ever since. The group is based n Building 147 at RNAS Yeovilton having moved from its previous headquarters in Chelston Avenue, Yeovil, in 1996.
Cadets come from a radius of about 15 miles, while the unit's Royal Marines Cadet Detachment was formed in January 2008.
The unit is the largest in the district with a complement made up of Sea Cadets, Royal Marines Cadets and Juniors.
If you are aged between ten and 18 and you are looking for a fun, yet challenging way to increase your experiences, take a closer look at what the unit can offer.
For more information about Yeovil Sea Cadets  – please email admin@yeovilseacadets.com . Alternatively log onto the unit's website at http://www.sea-cadets.org/YEOVIL/home.aspx .
PHOTO – TOP: Members of the Yeovil and District Sea Cadet Corps at Air Day 2017 at RNAS Yeovilton.
Tags:
Leisure.