AIR DAY 2017: Up, up and away with AWASA in aid of School in a Bag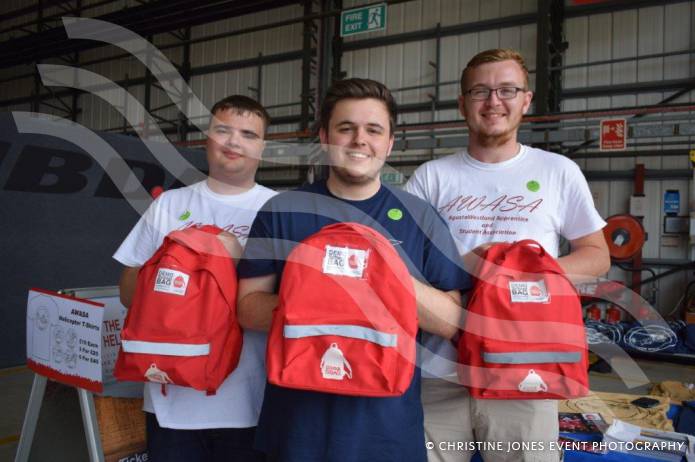 MEMBERS of the Yeovil-based AgustaWestland Apprentice and Student Association were in attendance at the International Air Day at RNAS Yeovilton to show their support for the School in a Bag charity.
The association, better known as AWASA, is raising money for School in a Bag as its chosen charity of the year and has been giving people the chance to win an amazing flight in a helicopter.
As part of the group's fundraising it has been holding a raffle for somebody to win a ride for two in a helicopter along the Jurassic Coast – courtesy of Leonardo Helicopters.
Tickets are priced £2.50 and available from the Quicksilver Mail, Coopers Mill, Beehive Inn and Mortimers Bakeries in Yeovil.
They were also available at the Home Farm Fest at Chilthorne Domer and a two-day awareness campaign at Tesco Extra Yeovil last month.
The AWASA members had a stand at Air Day on Saturday (July 8, 2017) where they were selling more tickets for the helicopter flight.
For further information please contact awasa@agustawestland.com . Tickets must be bought before Sunday, July 23, 2017. Terms and conditions apply and are displayed on the reverse of the draw ticket.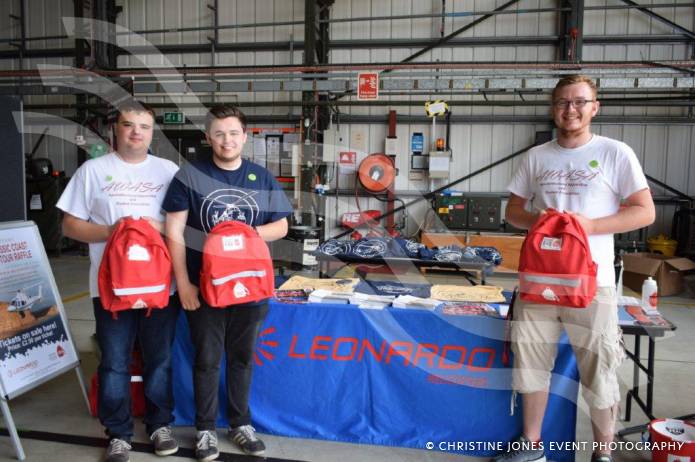 The School in a Bag initiative is part of the Piers Simon Appeal which was formed soon after the Boxing Day Asian Tsunami of 2004 which killed thousands of people including former Preston School and Yeovil College student Piers Simon.
So far more than 80,000 SchoolBags have been funded with around 77,000 bags having been delivered to help poor, orphan, vulnerable and disaster-affected children throughout the world.
School in a Bag is a simple solution to help with a massive problem around the globe.
A SchoolBag costs just £20 and each one sent out contains useful school equipment and eating and drinking utensils.
Only new stationery equipment is used to ensure that there is equality amongst all of the children who receive a SchoolBag.
The contents have been chosen for their value, durability and necessity to help poor, orphan, vulnerable and disaster-affected children.
A SchoolBag contains a drinks bottle, a lunchbox and fork/spoon, pencils, colouring pencils, a maths set, exercise books, a ruler and a pencil case containing four blue, four black and two red biro pens.
PHOTOS: Members of the AWASA at the International Air Day at RNAS Yeovilton on Saturday (July 8, 2017).
Tags:
Leisure.