LEISURE: Six LOCAL super shows coming up at the Octagon Theatre in 2018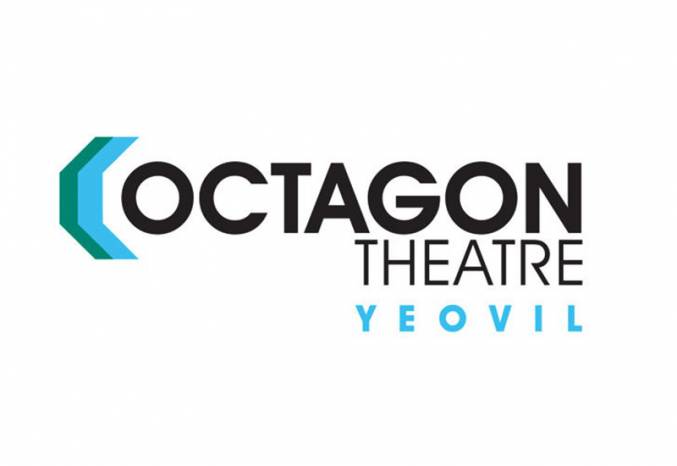 THE award-winning Octagon Theatre in Yeovil has got a packed programme of events lined-up for 2018 for all the family to enjoy.
Here we have selected six events which might prove to be of interest to people involving LOCAL groups and organisations who rely so much on your continued support.
TUESDAY, JANUARY 23, 2018, to SATURDAY, JANUARY 27, 2018 – Yeovil Amateur Pantomime Society with Rock N Roll Pantomime Beauty and the Beast: ENTER the little French town of Morts Ennuyeux and you will enter the world of the inventor Maurice, his beautiful daughter Belle and a whole host of colourful characters as he stumbles across the castle of The Beast, the once handsome Prince Dacey, now magically transformed by the Enchantress for not giving her shelter from the storm.
Can Maurice and Belle save him from forever being this terrible monster? Come along and join us to find out in this Tale As Old As….well you know the rest!
Join Yeovil Amateur Pantomime Society in its biggest panto yet where fancy dress and audience participation is encouraged in this toe-tapping, clap-along, dance-if-you-want "beast of a pantomime."
Tickets for Tuesday, January 23, 2018, and Wednesday, January 24, 2018, are priced £13 each and all other performances are priced £16 each. Shows from Tuesday, January 23, 2018, through to Friday, January 26, 2018, start at 7.15pm while there will be a 1.30pm matinee on Saturday, January 27, 2018, and an evening performance starting at 6.30pm.
SUNDAY, FEBRUARY 11, 2018 – Yeovilton Military Wives Choir in Concert 2018: MEMBERS of the Yeovilton Military Wives Choir return to The Octagon Theatre following their 2016 and 2017 sell out concerts.
Once again the choir will take its audience on an inspirational musical journey, from patriotic World War favourites to modern day classics and featuring a special selection of their own songs, made famous through the widely televised work of Gareth Malone. This stirring concert also promises a few surprises along the way.
The show starts at 7.30pm and tickets are priced £14.50.
MONDAY, FEBRUARY 19, 2018, to THURSDAY, FEBRUARY 22, 2018 – The Vicar of Dibley: THIS side-splitting stage adaptation, brought to life by new Community Project – Project Play, is everything you could possibly want it to be.
It brings the exacting humour and characters to the stage that viewers have 'roared' at through their television sets.
Following the untimely death of the Reverend Pottle, Dibley has been appointed a new vicar, though, as she is a babe with a bob-cut and a magnificent bosom, her reception proves to be less than welcoming.
From the somewhat inappropriate Owen Newitt to the dithering Jim 'no-no-no-no' Trott, the officious Frank Pickle to the culinary challenged Letitia Cropley, all the iconic villagers are portrayed, headed up by the pompous David Horton and his much put-upon son Hugo and then, of course, there is Alice Tinker! Simply unmissable!
Tickets for each show – which all start at 7.30pm – are priced £15 each.
TUESDAY, MARCH 13, 2018, to SATURDAY, MARCH 24, 2018 – Top Hat the Musical with Yeovil Amateur Operatic Society: TICKETS for this show featuring the super-talented YAOS will go on sale at the Octagon Theatre box office from January 22, 2018.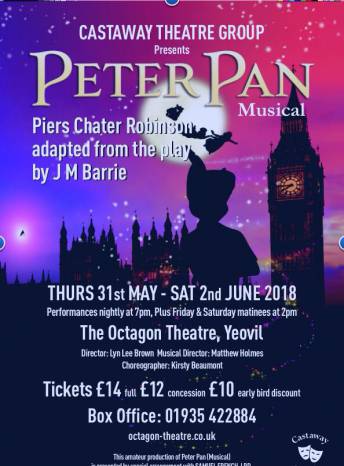 For priority booking before this date go to www.yaos.org.uk or phone 01935-412282.
Performances are at 7.30pm with matinees on Saturday, March 17, 2018, Sunday, March 18, 2018, and Saturday, March 24, 2018, at 2.30pm – there are no evening shows on Sunday, March 18, 2018, or Monday, March 19, 2018.
Tickets for opening night on Tuesday, March 13, 2018, and all matinees are £17, while all other performances will be £19.
THURSDAY, MARCH 29, 2018 – Jukebox Time Machine, The Mayor's Charity Concert: THE Mayor of Yeovil, Cllr Darren Shutler, will be hosting a charity concert featuring entertainment by local talented groups and music by Joe Hardy and Bertie's Big Band.
The show starts at 7.30pm and tickets are priced £10 with proceeds going towards the Mayor's charities of St Margaret's Somerset Hospice and the School in a Bag initiative.
FRIDAY, MAY 11, 2018, to SATURDAY, MAY 19, 2018 – Grease the Musical with Motiv8 Entertainment Group: THE ever-popular musical which smashed onto cinema screens back in the 1970s with Olivia Newton John and John Travolta will be rocking the Octagon Theatre in May with Motiv8 Entertainment Group. No other details are available at the current time.
THURSDAY, MAY 31, 2018, to SATURDAY, JUNE 2, 2018 – Peter Pan the Musical with Castaway Theatre Group: THE Castaway Theatre Group is delighted to bring the enchanting tale of Peter Pan – The Musical to life.
This version of the musical was made in 1995 for the West End production and tour. It has a delightful score which adds charm to the original classic and endears the theatrical fantasy to both old and new audiences.
Early bird discount tickets of £10 each are available until February 28, 2018. After that tickets will be priced £14 and £12 for concessions.
The show starts at 7pm on Thursday, May 31, 2018, Friday, June 1, 2018, and Saturday, June 2, 2018, with 2pm matinees on Friday, June 1, 2018, and Saturday, June 2, 2018.
WEDNESDAY, JUNE 6, 2018, to SATURDAY, JUNE 9, 2018 – Avenue Q with Beatnik Theatre Company: The Beatnik Theatre Company is proud to present – for the very first time in Yeovil – the hilarious laugh-out-loud hit musical Avenue Q.
Princeton, a recent college grad, moves into a shabby New York apartment all the way out on Avenue Q, a place where puppets are friends, monsters are good and life lessons are learned. This is not your ordinary neighbourhood and together, Princeton and his newfound friends struggle to find jobs, dates and their ever-elusive purpose in life.
Gut-bustlingly funny with a catchy score, Avenue Q addresses the adult realities we face every day, as we learn life isn't as simple as we dreamed it might be.
Tickets are priced £18 and all four shows from June 6-9, 2018, start at 7.30pm.
Tags:
Leisure.