LEISURE: Relatively Speaking with the Civic Players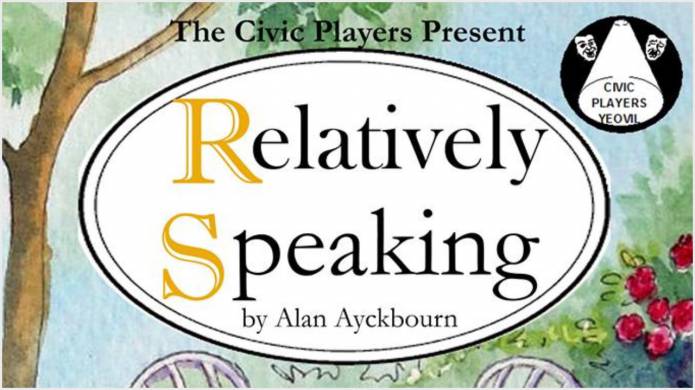 TICKETS have gone on sale for the Civic Players' upcoming production of Alan Ayckbourn's comedy Relatively Speaking to be performed at the Swan Theatre in Yeovil.
The comedy will be performed from Wednesday, November 29, 2017, through to Saturday, December 2, 2017, at 7.45pm.
The plot surrounds Greg and Ginny who are living together, but Greg is becoming somewhat suspicious that he is not the only man in her life. 
He wonders about Ginny's plan "to visit her parents" and decides to follow her. Ginny is really going to see a considerably older lover, but only in order to break up with him.
Greg mistakes the ex-lover and his wife for Ginny's parents. Ginny's arrival further compounds and already wildly hilarious situation.
Tickets are priced at £9 and £8 for concessions with two for £15 on the opening Wednesday night.
Tickets can be booked online at the follow link https://thelittleboxoffice.com/civicplayersyeovil/ or by calling Dor on the new box office number 07593 539593.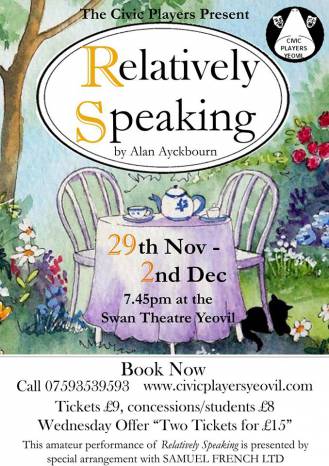 Relatively Speaking will be a great play.
Tags:
Leisure.