CLUBS AND SOCIETIES: Mulled wine is a roaring success for Ilminster Lions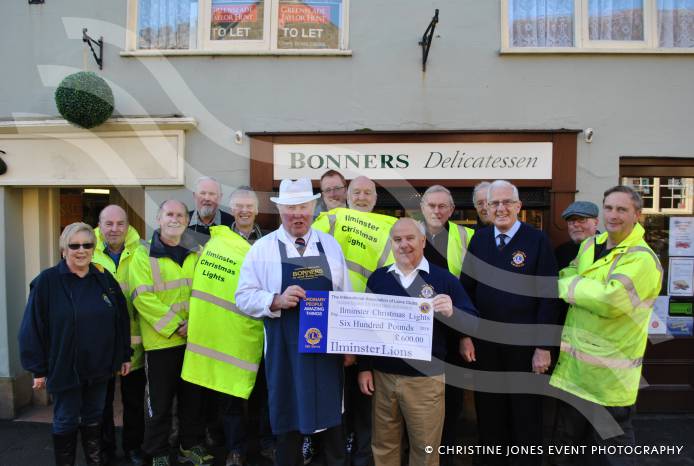 MEMBERS of the Ilminster Lions Club have presented a £600 cheque to the organisers of the town's festive lights committee.
The Lions raise the money each year on the ever-popular Victorian Evening which is held to coincide with the switching-on of the Christmas lights which begins the countdown to December 25.
They raise the money by serving up delicious warm mulled wine in return for donations from hundreds of people who converge on the town centre for the festive night.
Fundraising chairman Martin Smith said he was delighted that the Lions were able to support the Christmas Lights team with another sizeable donation – thanks to the mulled wine drinkers of Ilminster.
Clinton Bonner, chairman of Ilminster Christmas Lights committee, said: "Huge thanks to the Lions Club for their latest donation and continued support to helping us maintain our wonderful displays of lights each year."
The presentation was made last (Thursday, January 28, 2016) outside of Clinton's Bonners Butchers shop in Ilminster.
Tags:
Clubs and Societies.