CLUBS AND SOCIETIES: 80 years young for Yeovil Camera Club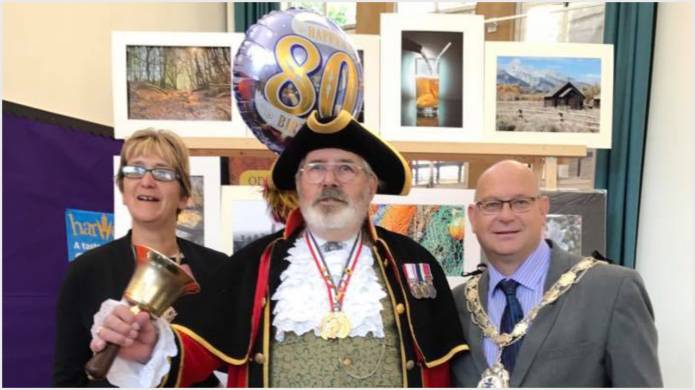 THE Yeovil Camera Club celebrated its 80th anniversary as part of the Super Saturday day of events in the town centre.
Club members put up a small exhibition of their photographs in the Vicarage Street Methodist Church Hall at the bottom end of the Quedam Shopping Centre on Saturday (September 23, 2017) and they were out and about with their cameras during the day to take a host of pictures.
During the day the club had a number of visitors including the Mayor and Mayoress of Yeovil, Cllr Darren Shutler and his wife Anna, and the town crier Bruce Trigger and even a stilt walker.
A club spokesman said: "We are friendly group of people from Yeovil and the surrounding area who meet to share our images, discuss all things photographic, improve our individual skills and above all enjoy our shared passion for photography."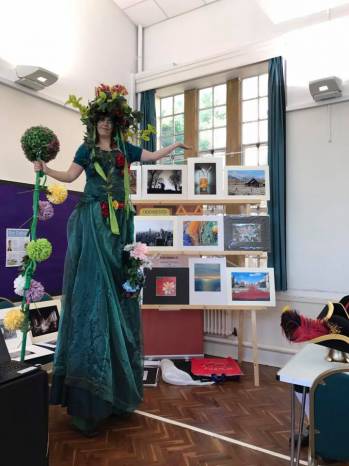 The club meets on Monday evenings from September to June from 7.30pm to 10pm at St John's School Rooms in Church Street, Yeovil.
"We are keen to encourage new members to join us and if anyone does decide to come along to one of our evenings will be given a warm welcome," added the spokesman.
"Our members vary from those who are new to photography through to those who are more experienced.
"It doesn't matter what level of experience people are at as we are sure that they will find our varied programme of events will help them to improve their photographic skills.
"Depending on what their aspirations are this may be to take better pictures of their family, improve their holiday snaps, work towards gaining a qualification or earning a living as a professional photographer.
"Our aim is to offer encouragement and practical guidance through a varied programme of events throughout the year and to promote a wide appreciation of all forms of photography.
"We encourage members to participate in all events so that they can gain the most benefits of being a member of the club.
"It doesn't matter whether they have a simple point and shoot camera, a high end DSLR or a camera phone or what subjects they like to photograph.  Whatever they take we are happy for them to share their pictures with us."
More details are available on the club's website at http://www.yeovilcameraclub.co.uk/index.html or look up their Facebook page entitled Yeovil Camera Club.
PHOTO - TOP: Yeovil Mayor and Mayoress, Cllr Darren Shutler and his wife Anna, with the town crier Bruce Trigger.
PHOTO - ABOVE: A stilt-walker takes a lofty view of Yeovil Camera Club's exhibition of photos during Super Saturday on Saturday (September 23, 2017).
Tags:
Clubs and Societies.