CLUBS AND SOCIETIES: New member joins Ilminster Rotary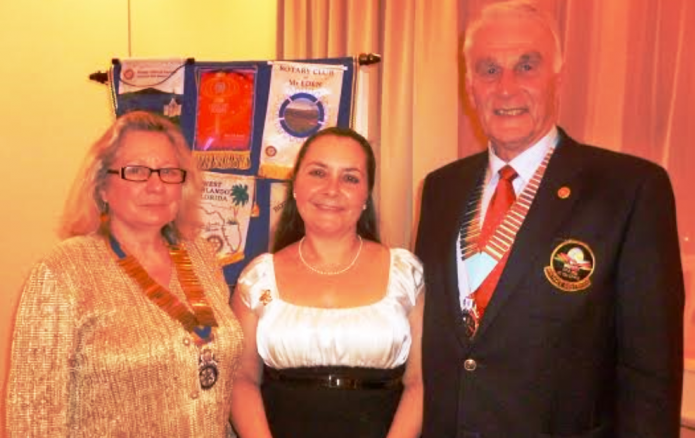 THE Rotary club of Ilminster has been delighted to welcome its latest member, Nicola Della Valle, who was inducted by District Governor Bob Acland.
A long standing resident of the town, Nicola is a keen supporter of the popular Warehouse Theatre and is involved in a number of other local activities, including the Ilminster Experience.
Club president Linda Piggott said: "Nicola is well known in the town and during the last six months has attended many of our meetings.
"I am delighted that she has agreed to join our ranks as her enthusiasm and pro-active hands on approach will certainly be an asset.
"It will also help to bring down the average age of our membership considerably, and we are hoping that she will encourage other younger members of the community to become involved in the valuable work we do."
PHOTO: New Ilminster Rotary Club member Nicola Della Valle (centre) with club president Linda Piggott and Rotary's District Governor Bob Acland.
Tags:
Clubs and Societies.