GCSE RESULTS 2017: Fabulous achievements at Castle School in Taunton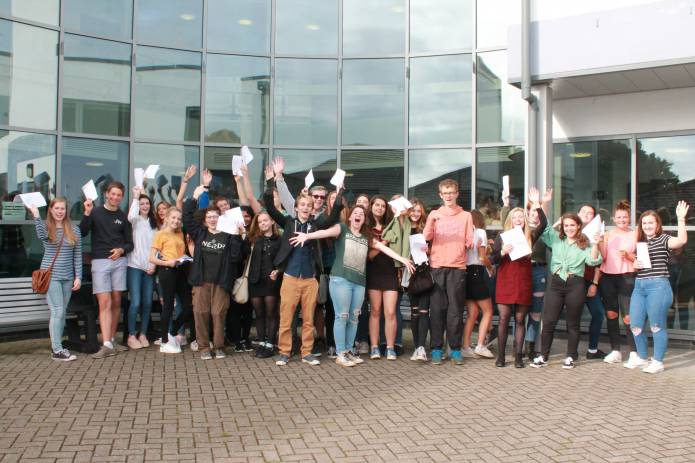 STUDENTS and staff at the Castle School in Taunton celebrated on Thursday (August 24, 2017) following the publication of yet another fantastic set of GCSE results.
Over 50% of the year group attained the equivalent of A/A*s - a fabulous achievement and very well deserved.
Particular mention goes to Amy Sloman who achieved an exceptional 15 A/A* including Mandarin Chinese, and Meghann Wildman who achieved 13 A/A*.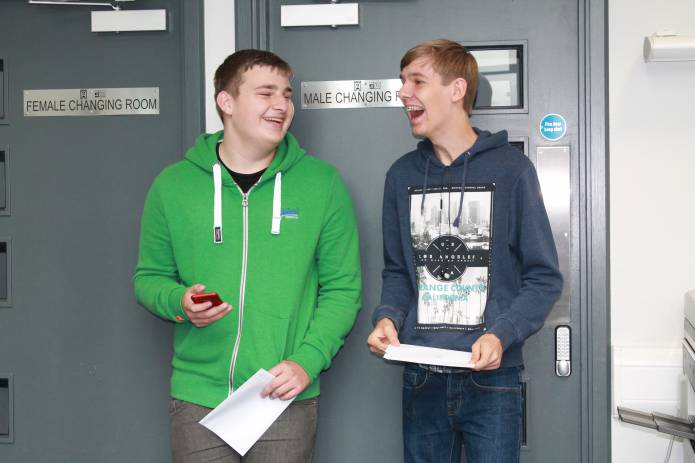 Also, Daniel Rutter (including A in Mandarin Chinese) and Keziah Gill-Stevens both achieved 12 straight A/A*s, and Leila Adlam, Kezia Bennet,  Jack Chapman,  Emily Crudgington, Ella Lay,  Jenny Poole (including A* in Mandarin Chinese), Milly Price , Hannah Sebastian, Rachel Staunton, Ellie Taylor, all achieved at least 11 A* or equivalent.
In total, 62 students achieved at least 5 A/A*s or equivalent.
Students did particularly well in German, Drama and Art, with 50% of students achieving A*, and in Music where 80% achieved A*.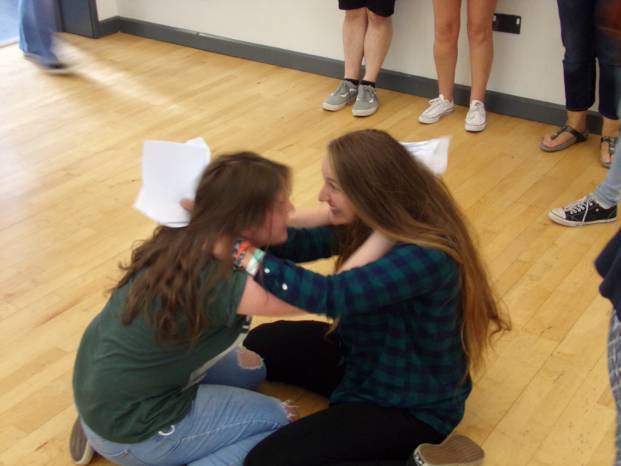 It is the first year for Mandarin Chinese GCSE and we are delighted at the 100% pass rate and 13% achieved A/A*.
Mrs Watson, headteacher, said: "As a comprehensive school, we are proud of every one of our students and for some students, even though their attainment was not as high, their results represent outstanding achievement and we are proud of every single one of them.
"This is particularly note-worthy as we do not use the much easier IGCSEs, even for students who are not academically gifted."
Mrs Watson added: "We always teach children about positive thinking and resilience and this year group has really taken that on board and supported each other, especially in the last few months before the exams.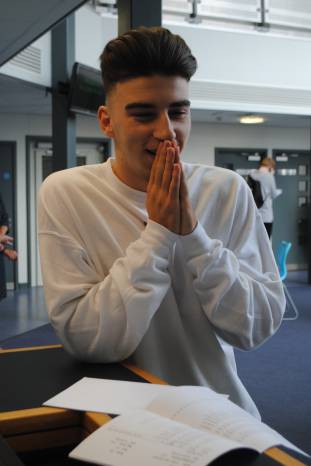 "The relationships between students, and between staff and students is what defines our school so it is no surprise that staff here give up so much time to work with our students at lunchtimes and after school but during holidays as well.
"The result is not only seen in the exam performance but in the quality of experience children have here, and they leave us as successful delightful young people who will contribute to society and thrive. What matters most is that our students can now go onto the next stage of their lives and achieve everything they want to.
"Congratulations to all the young people in Taunton and Somerset who have faced immense pressure this year with the significant changes to the way they are assessed, and with the very much more demanding content of English and maths. The DfE has been clear that the performance of students this year cannot be fairly compared with students' performance last year.
Mrs Watson paid tribute to the staff at The Castle.
"In a time when there is a national shortage of teachers, we are very fortunate to have some of the best teachers in the UK, continually producing the very best exam results," she said. "I know those students and their families would wish to recognize the outstanding support the staff at The Castle School give."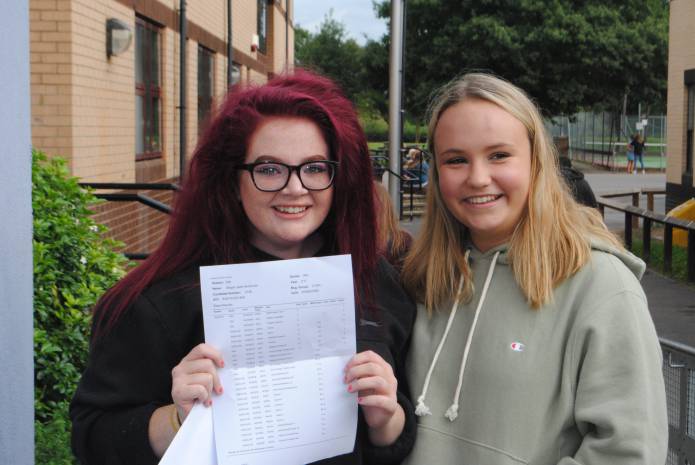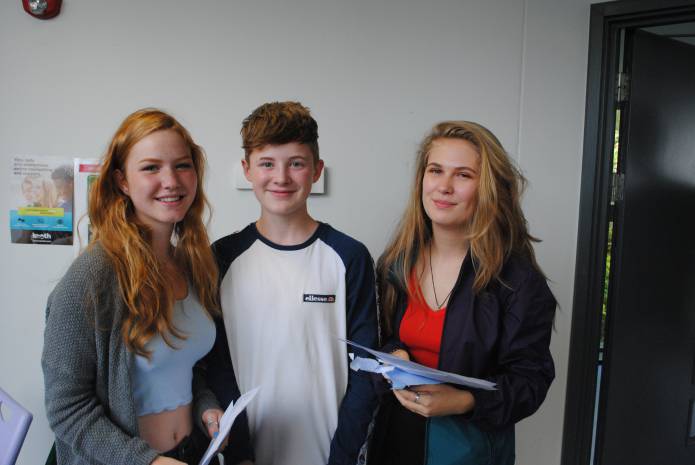 PHOTOS: Supplied by The Castle School, Taunton.
Tags:
Schools and Colleges.