GCSE RESULTS 2017: Westfield Academy celebrates its student successes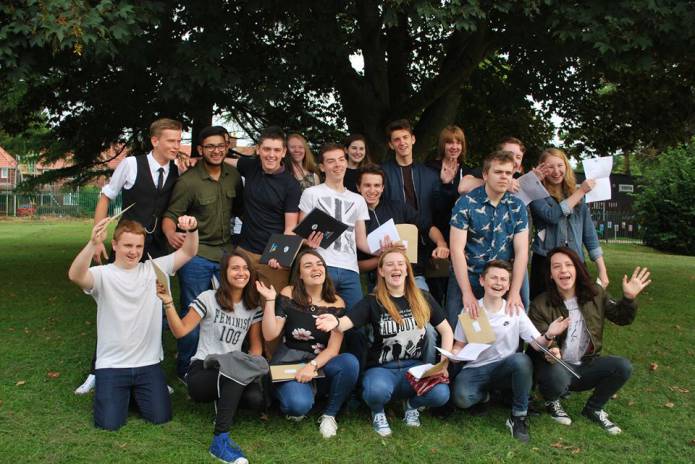 STUDENTS and staff at Westfield Academy in Yeovil were celebrating on Thursday (August 24, 2017) another year of good exam results.
Top performing students included the following – Sam Barnes Thornton; Jerry Jose; Louise Miller; Katherine Fry; Julia Noga; Rachel Cole; Hannah Beddison; Amy Warr; Megan Gibsons; Alexandra Plowman; Joseph Howard; Brogan Cheshire; Eleanor Rawles; Megan Robinson; Harry Papworth; Lucy Dean; Molly Atkinson; Thomas McConnell; John Wise; and Rebecca Hooper.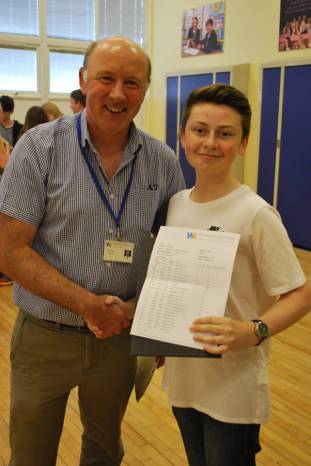 Jerry Jose will be going on to study maths, further maths, biology and chemistry at Strode College and has set his ambitions high with hopes to become a surgeon in future years.
Hannah Beddison will also be studying at Strode. She hopes for a future career in medical research after taking A-Levels in maths, biology, chemistry and history.
Huish Episcopi Sixth Form will be the next destination for Megan Robinson who will be taking A-Levels in biology, chemistry and Spanish along with an EPQ in history
Amy Warr and Julia Noga will both be studying government and politics at Strode College. Amy will accompany this with A-Levels in maths, further maths and economics while Julia, who has plans for a career in law, will be taking English language, history and, of course, law in addition.
The results come against a warning from headteacher organisations about the volatility of exam results following the introduction of the new style GCSEs, together with a mixed economy of new and old style GCSEs and other courses including BTECs, all of which means that comparison with results from previous years has little meaning.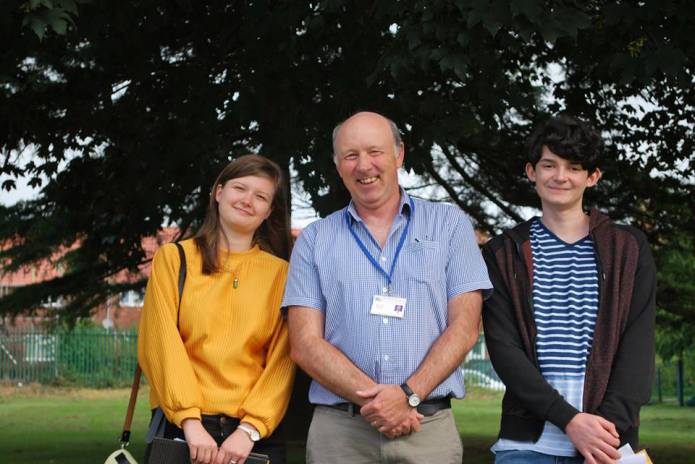 With results in some subjects still to be confirmed, the percentage of students achieving "standard" passes (grade 4 or higher) in core subjects are likely to be: English 63% and Maths 61%.
Other high performing subjects in which students achieved C grades or higher include: Music 94%; Physics 82%; Biology 82%; Art 81%; Chemistry 74%; and Spanish 70%.
Once again, a small number of students sat GCSE Mandarin with seven students achieving pass grades.
Westfield principal Chris Hunt said: "Congratulations to all the students this year who worked so hard and really deserve the results they have achieved.
"On their behalf I would also like to thanks the very talented and dedicated team of staff who have worked so hard with them over the years.
"Staff and governors are very proud of the students and wish them all the very best with their studies and training beyond Westfield."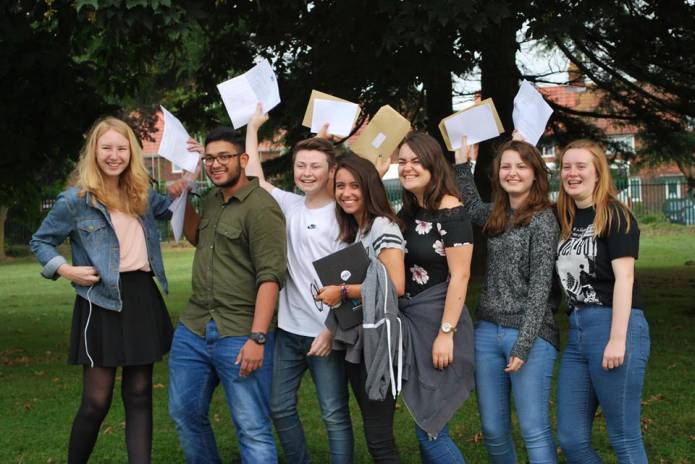 PHOTOS: Courtesy of Westfield Academy as students and principal Chris Hunt celebrate the 2017 GCSE results.
Tags:
Schools and Colleges.