BUSINESS: Raymond van Barneveld is on target with Triton tools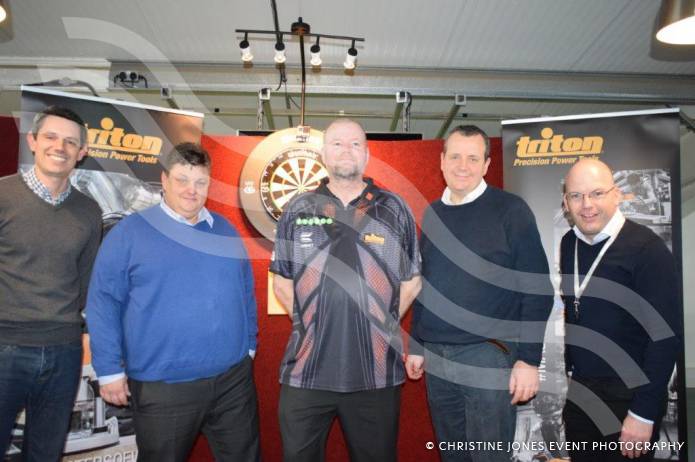 DARTS champ Raymond van Barneveld was in South Somerset on Monday (January 29, 2018) afternoon taking on employees at a Yeovil company.
Dutch player van Barneveld, nicknamed Barney, is one of the most successful darts players in history having won the World Darts Championships on five occasions.
Now Yeovil-based Triton, a manufacturer of precision power tools, is delighted to have become a sponsor for the Dutch star and look forward to following his progress in tournaments.
Van Barneveld was with the Triton team on Monday at its headquarters on Boundary Way on the Lufton Trading Estate where a dart board was set up for staff members to test their skills against the champ.
A four-man team led by managing director Darrell Morris was unable to beat the professional although it was 12-darts against Barney's three in a 501-game.
And Mr Morris said: "We might have to set up a dart board permanently now so we can practice for the next time Barney comes to visit!"
But he added: "It's great to get involved with Barney and for the staff here to come and meet him and have a game of darts.
"Darts is such a popular sport and I'm sure a lot of our customers will know all about Barney and his darts exploits.
"A third of our turnover is with Europe and so it's great to be involved with someone like Barney who comes from the continent."
Van Barneveld said he was delighted to be in Somerset to meet the staff at Triton and was delighted to have the company's support.
The 50-year-old Dutchman won the British Darts Organisation's World Championship in 1998, 1999, 2003 and 2005 and then Professional Darts Corporation's World Championships in 2007.
More news to follow.
PHOTO – TOP: Darts champ Raymond van Barneveld (centre) at Triton headquarters in Yeovil with (from left) director Ben Bailey, managing director Darrell Morris, finance director Andrew Cooke and buying director Simon Bird.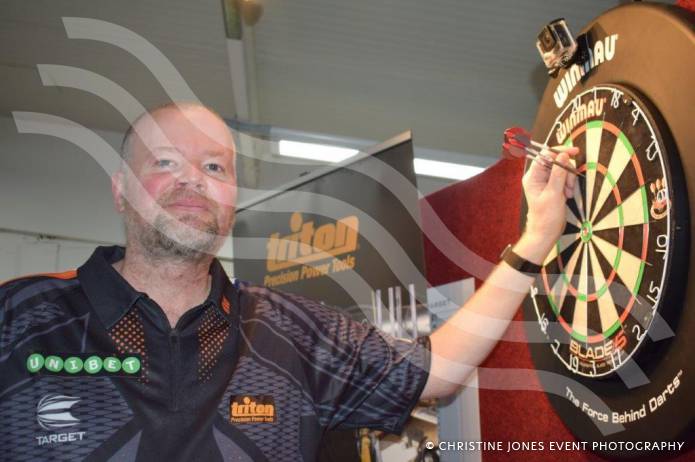 PHOTO: Raymond van Barneveld at Triton in Yeovil.
Tags:
Market Place.