BUSINESS: British Heart Foundation receives support of business group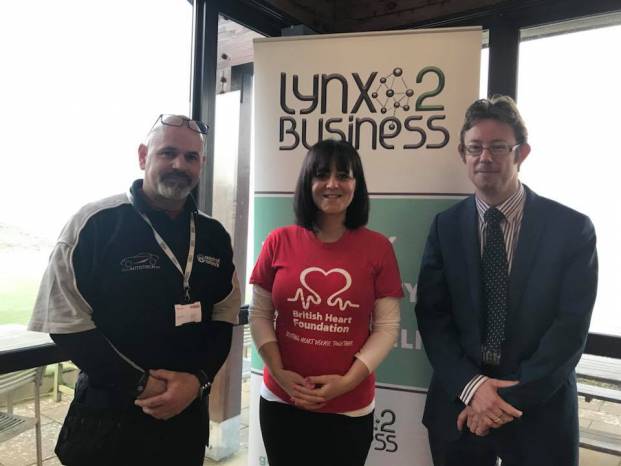 A YEOVIL-BASED business group has nominated the British Heart Foundation as the charity it will support in 2018.
Lynx 2 Business meets every Tuesday morning for breakfast meetings held at Yeovil Golf Club and is delighted to be supporting the BHF over the next 12 months.
The charity's fundraising manager for Dorset and Somerset, Victoria Carswell, recently met with Lynx 2 Business members to explain more about the work of the British Heart Foundation.
"I was delighted to share information with Lynx 2 Business on how their fundraising will enable the BHF to fund world-class research into heart disease," she said.
"All funds raised by fundraisers like Lynx 2 Business will help ensure the BHF can continue to save thousands of lives through our ground-breaking research and innovative prevention and care work."
Lynx 2 Business was set up by a group of business owners in early 2016 and now has an ever-growing membership which successfully balances finding business referrals for its members with running meetings that are structured, yet done in a relaxed manner.
PHOTO – TOP: Shayne Walters and Richard James from Lynx 2 Business with Victoria Carswell of the British Heart Foundation. Photo courtesy of Lynx 2 Business.
Tags:
Market Place.