YEOVIL NEWS: Bench designs agreed for VE Day and VJ Day tributes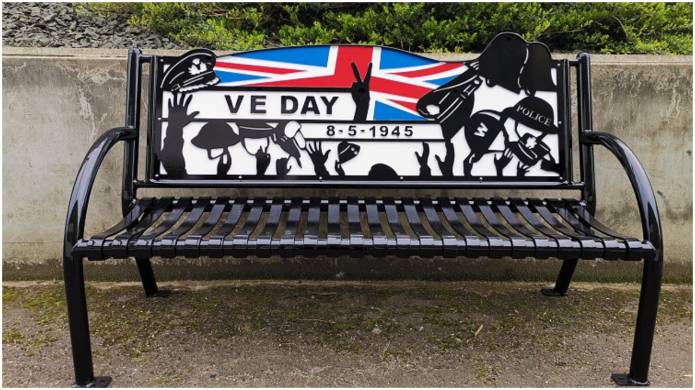 COMMEMORATIVE benches to mark the 75th anniversaries of VE Day and VJ Day are to be installed in St John's Churchyard in Yeovil.
Members of Yeovil Town Council's buildings and civic matters committee agreed on July 10 with the eye-catching design of the benches.
The benches will be placed in the rear part of the churchyard as there is already a memorial to those who lost their lives in the Falklands War of 1982.
The Royal British Legion was approached by the council to make sure that the design was appropriate.
The council is providing a third commemorative bench to be placed within the grounds of Yeovil District Hospital to thank NHS staff for their efforts during the Covid-19 pandemic.
The hospital is coming up with a suitable design for the bench and will report back to the council.
More news available in the August edition of the Yeovil Press community newspaper - available now in various outlets in the town including the Tesco Extra store, Morrisons store, No5 Cafe Diner on the Lynx Trading Estate, Iceland store in the Quedam Shopping Centre, and Palmers Garden Centre.
PHOTO: The commemorative VE Day 75th anniversary bench – which will be installed in St John's Churchyard. A second bench of similar design for the VJ Day anniversary will also be installed.
Tags:
News.