YEOVIL NEWS: Alan's poetry goes into print – at the age of 86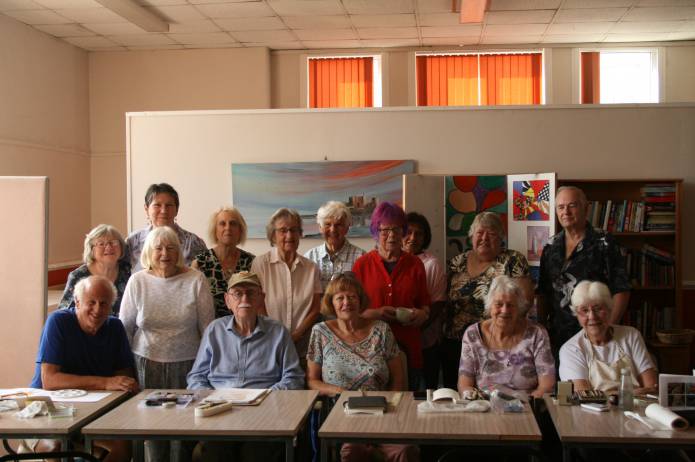 A RETIRED painter and decorator from Yeovil has seen his poems in print for the first time at the sprightly young age of 86.
Alan Bartlett, originally from Derby, moved down to Sherborne and then to Yeovil when he was just three.
It was not until after his retirement that he started writing poetry and now regularly gives readings at his weekly University of the Third Age (U3A) Art Group in the middle of Yeovil.
Alan is an accomplished artist and his poems cover a wide range of human experience including his childhood, nature, fishing, city life, miners and war.
"Alan writes straight from the heart," said Stuart Jordan, leader of the U3A Art Group. "We love listening to his poems every Thursday morning at coffee time. They bring tears and laughter.
"Alan's a gentleman through and through and he's loved and respected by all of the group. He's a much-valued friend. So, we're delighted to be publishing his work which is so deeply felt and direct."
PHOTO: Alan Bartlett (seated second from left) is pictured with other members of the Yeovil University of the Third Age Art Group.
Tags:
News.