YEOVIL NEWS: The panto is such good fun we had to go and watch for a second time!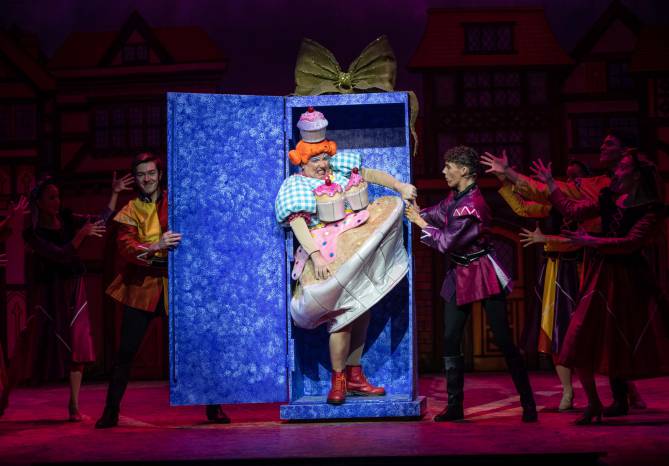 THIS year's pantomime show at the Octagon Theatre is so good that the Yeovil Press team went again to catch all the traditional panto magic for a second time.
Editor Steve Sowden and photographer Christine Jones, having already watched the Dick Whittington show once before on December 10, went again seven days later for the matinee performance on December 17 and took some family members with them who were seeing it for the first time.
And Steve said: "It was just as good, in fact, it was even better than the first time we'd seen it. And it was interesting to hear the comments of our theatre companions."
Comedy is not always easy to pull off, slapstick comedy is very difficult; but if it is done well – then it is a dream to watch and enjoy.
Steve said: "Quite often during the show I was asked whether a joke or laugh or funny moment had happened in the panto when I'd seen it before.
"It is a great compliment to the cast of Dick Whittington that they left members of the audience wondering whether the comedy was actually scripted or improvised. That is a real art at getting that right and the Dick Whittington cast did supremely well."
Steve added: "I really would encourage people to get along and see the panto – it really is a great show.
"The jokes are silly, the slapstick is fabulous, the mayhem is manic – it's all the ingredients for perfect panto.
"Congratulations to everyone at the Octagon Theatre and Evolution Pantomimes, who have been presenting the panto at the theatre for the past decade, for bringing so much joy to the audiences."
Do not miss out on watching this great show – go to www.octagon-theatre.co.uk or phone 01935-422884 for more details. The show runs until January 1, 2023.
As previously said in an earlier Yeovil Press review the cast includes a number of Octagon veterans, alongside some newcomers to make their acquaintance with the Yeovil audience.
Gordon Cooper returns to the Octagon as Dame Dolly – his fifth year in Yeovil; Jack Glanville appears as Billy – for the eighth consecutive year in Yeovil; Thom Bradford, the local lad from down the road at Crewkerne, plays King Rat – his fifth year in Octagon panto; while Fairy Bowbells is played by Kathryn Nash, her third panto in Yeovil.
Daniel Parkinson takes the title role of Dick Whittington, Javana Forrest plays Dick's love interest Alice Fitzwarren, while talented Yeovil dancer James Bamford appears as Tommy the Cat or, whatever name, is chosen!
And among the talented chorus line there is local girl Chloe Burton.
And just to repeat: Congratulations to all involved –it really is a great panto.
Do not miss out on watching this great show – go to www.octagon-theatre.co.uk or phone 01935-422884 for more details. The show runs until January 1, 2023.
PS: Congratulations to Kev who was the "love interest" for the Dame during the matinee on December 17 - what a great sport he was.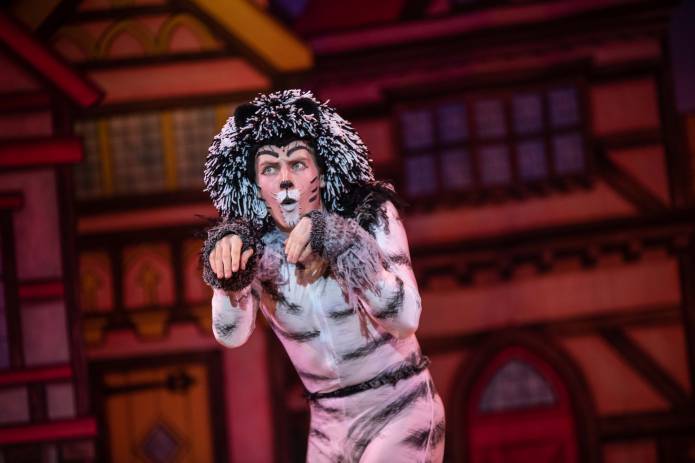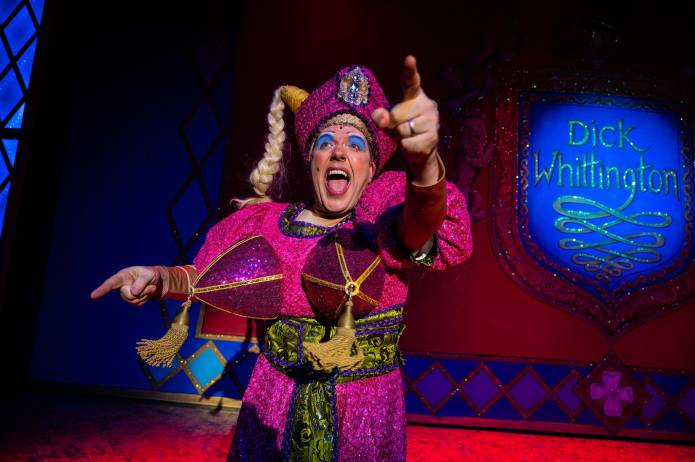 PHOTOS: Courtesy of the Octagon Theatre, Yeovil.
Tags:
News.