YEOVIL NEWS: Funding support for the Swan Theatre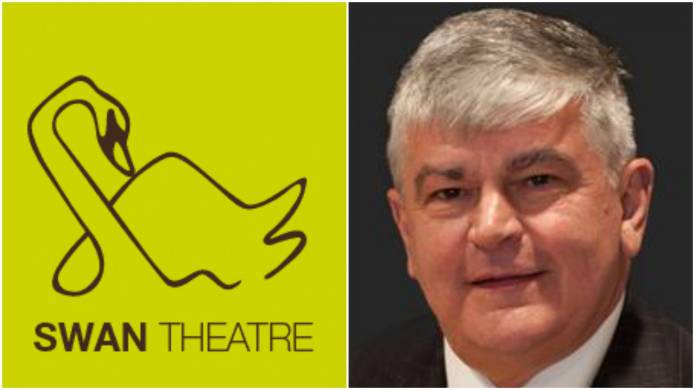 THE leader of Yeovil Town Council, Cllr Graham Oakes, has said that he will make a concerted effort to go and attend a production at the Swan Theatre when it reopens following the Covid-19 pandemic.
Cllr Oakes, speaking at the council's policy, resources and finance committee, on May 26 admitted he had never been to the theatre while colleagues were discussing a grant application for £2,499 to help fund a ventilation system for the Swan which is situated in Park Street, Yeovil.
"I have never been in the Swan Theatre," he said. "But ventilation is something I have been lobbying for the 'big theatre' – people expect to go out to the theatre without thinking they are going to faint off during a production on a hot night.
Graham House, of the Swan Theatre, had told councillors via the Zoom conferencing technology that the auditorium was a "big box with no windows" and that better ventilation was badly needed.
Cllr David Gubbins said: "I think we need to support this and get the theatre back open."
And Cllr Sarah Lowery added: "Theatres have had such a rough time over the past year or so – we want to see people back on seats."
Councillors agreed to award the Swan Theatre with a £2,499 grant towards its ventilation project.
Cllr Pauline Lock said that Yeovil Without Parish Council would be discussing a grant application from the Swan Theatre in July, while Brympton Parish Council is also to consider a similar application from the theatre for funding support.
At the end of the meeting Yeovil Press editor Steve Sowden clarified the somewhat surprising comment made by Cllr Oakes that he had never been to the Swan.
Cllr Oakes, thinking quickly for a suitable response, replied: "I love theatre and so I will be attending the Swan Theatre in the future."
PHOTO: Cllr Graham Oakes has said he will visit the Swan Theatre in Yeovil for a production when the theatre is back up and running following the Covid-19 pandemic.
Tags:
News.