YEOVIL NEWS: Please slow down on Thorne Lane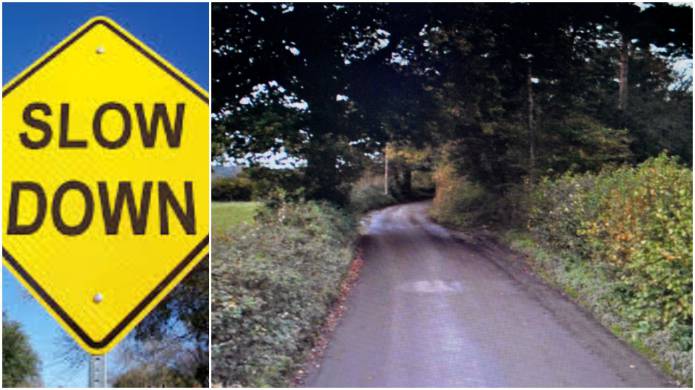 A CALL has been made for a speed limit to be introduced along a stretch of country road on the outskirts of Yeovil as it has become a popular route for pedestrians and runners during the Covid-19 lockdown.
Brympton Parish Council has asked for the highways department at County Hall to take a look at the speed of traffic along Thorne Lane which heads out of Yeovil from its junction with Western Avenue.
The number of people using that road for walking and running has increased over the months of Covid-19 and is part of a regular "Lufton Loop" which takes people along Thorne Lane and then back down through Lufton Lane and out onto the Agusta Park housing development.
But there are obvious fears on what might happen when people are out using the countryside of Thorne Lane for their daily exercise and they come face to face with motorists with the existing speed limit set at 60mph.
Cllr Josh Williams, who represents the area at Somerset County Council, told members of the parish council on February 24 – via the Zoom conferencing technology – that he had asked about whether the speed limit could be lowered during the pandemic.
"The advice that I received noted that the highways department is not able to reduce rural speed limits without going through the formal Traffic Regulation Order process," he said.
"In this case, Thorne Lane would not satisfy criteria set by the Department for Transport due to the number of accesses, population density and the associated cost of change of speed limit."
Pedestrians/runners need to be mindful that Thorne Lane is used by vehicles and motorists have been asked to keep their speeds to a sensible level while using that stretch of road.
More local news can be found in the March 2021 edition of the Yeovil Press community newspaper which can be picked-up for free from various outlets in Yeovil such as the Tesco Extra store, Morrisons, No5 Cafe Diner on the Lynx Trading Estate, the Iceland store in the Quedam Shopping Centre and also at Palmers Garden Centre.
Tags:
News.