YEOVIL HISTORY FILES Part 8: Flowers aplenty for Valentine's Day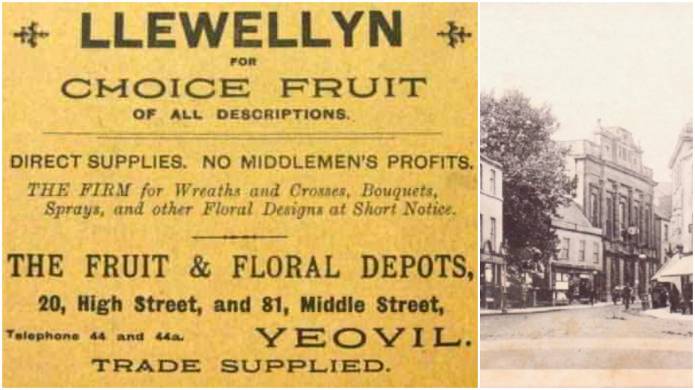 FOR flowers on Valentine's Day in Yeovil we look at James Harold Llewellyn who was a florist and greengrocer of the High Street and Middle Street.
James Llewellyn moved to Yeovil in the early 1900s with his wife Emmeline and they set up a shop in Middle Street.
He had two entries in Collins' Yeovil Directory of 1907 as a florist and as a greengrocer and fruiterer with both being listed in Middle Street.
James later set up another florist and fruiterer outlet in High Street in the building that was certainly the premises of ironmongers Thomas Denner and Henry Stiby.
He died in August 1963 at the age of 89 while his wife passed away 20 years previously in May 1943 aged 67.
Photos and information courtesy of the fantastic A to Z of Yeovil's History website. Go to www.yeovilhistory.info to have a look at Bob Osborn's amazing website and delve further into Yeovil's past.
PHOTO - TOP: This postcard of the Borough dates to about 1905 and shows James Llewellyn's premises at the centre between the tree and the town hall (right) and James Llewellyn's advertisement in the 1910 edition of Whitby's Yeovil Almanack Advertiser.
Tags:
News.