YEOVIL HISTORY FILES Part 7: Lovers' Lane does not necessarily fall into the Valentine's theme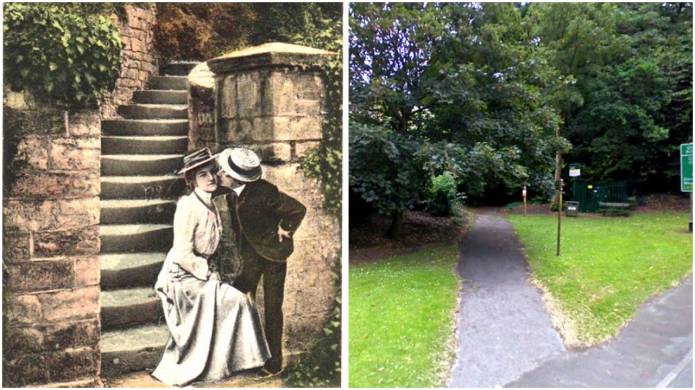 FOR love on Valentine's Day in Yeovil we look at Lovers' Lane – the lane which cuts off the corner between Hendford Hill and the Dorchester Road.
Lovers' Lane has also been known, in the past, as Crewkerne Hollow, the Old Holloway and simply Old Hollow. But it seems certain that the lower level of Lovers' Lane, together with Rustywell on the other side of Hendford Hill, followed the line of the old Ilchester to Dorchester Roman road as it ascended the hill.
Unfortunately the name of Lovers' Lane does not altogether fall into our theme of Valentine's as the upper end of the lane at Corner Close, a field at the crossroads where the lane met the Dorchester Road, was the site of burials of suicides at least up until the early 19th Century.
Photos and information courtesy of the fantastic A to Z of Yeovil's History website. Go to www.yeovilhistory.info to have a look at Bob Osborn's amazing website and delve further into Yeovil's past.
PHOTO – TOP: A charming postcard, dated 1906, showing the entrance to Lovers' Lane in Yeovil (left) and the entrance to Lovers' Lane in 2014.
Tags:
News.