YEOVIL NEWS: Council thanked by school heads for IT funding support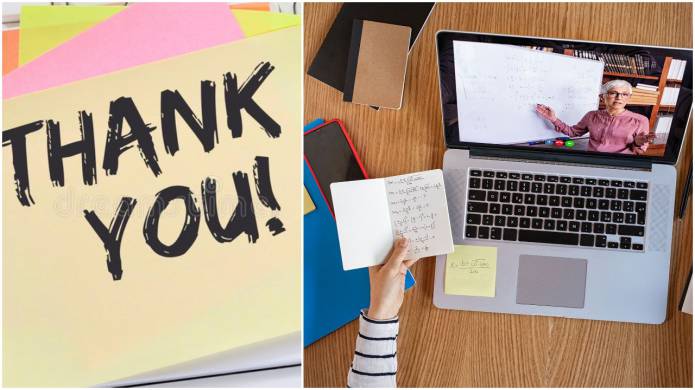 HEADTEACHERS were delighted when they heard the news that Yeovil Town Council had agreed to spend £21,000 on laptops for disadvantaged home schooling students.
The council's policy, resources and finance committee agreed on January 26 (see stories on Page 09) to go-ahead with the authority's "emergency procedures" to splash the cash immediately rather than have to go through the normal, sometimes laborious, process of local government bureaucracy.
Councillors were mindful of the fact that the money for IT equipment was needed now – rather than several weeks down the road – and asked town clerk Amanda Card to make contact with Buckler's Mead Academy, Preston School and Westfield Academy the following day in order to make the funds available.
The Yeovil Press contacted the three secondary schools for their reaction and they were delighted.
Westfield Academy headteacher Simon Dallimore said: "We are very grateful to Yeovil Town Council for this generous gesture.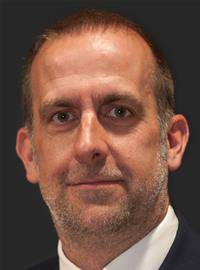 "Access to online learning is vital during this period where schools are closed and this will help to ensure that Westfield can continue to offer a high quality of education to all our students."
PHOTO - RIGHT: Cllr David Gubbins, of Yeovil Town Council, had put forward the motion that the council spent £21,000 on laptops to help with home schooling for students at the town's three secondary schools.
Acting headteacher at Buckler's Mead Academy, Mark Lawrence, said: "We are incredibly grateful to Yeovil Town Council for this very generous donation to support our students access online learning during this really challenging time.
"This donation will really help to support our ongoing plans to provide our students with the equipment required to keep up with their learning, we cannot thank them enough."
And Gregg Morrison, principal at Preston School, said: "I am delighted that Yeovil town Council has kindly given money to the secondary schools in the town to purchase more IT equipment for the students who need it most.
"As a school, Preston has spent over £50,000 in supporting our students with both IT equipment and also free school meals during school holidays, so the support from the town council is much appreciated."
It is understood that Cllr David Gubbins, who put forward the town council's motion to provide emergency IT funding, had looked at spreading the support to primary schools as well as the secondary schools in Yeovil. But to have done so would have stretched the funding too far and it was decided to look at supporting the three main secondary schools in the town.
Meanwhile, Stanchester Academy at Stoke-sub-Hamdon has appealed for donations of computer equipment or laptops that are no longer needed to help with home schooling.
"As a school, we have provided for the majority of students who do not have access to these items, but we would like this to be available to all, as well as be prepared for any technical issues with current equipment," said a Stanchester spokesman.
"Any donation can be brought to the front reception between 8.30am and 3pm, socially distancing guidelines adhered to, and would be gratefully received. Items will then be quarantined ready for our IT department to work their magic."
Meanwhile, Cllr Sarah Dyke, of South Somerset District Council, has been highlighting a scheme for the recycling of unwanted IT equipment at Blackmore Ricotech.
Company director, Simon Barfoot, said: "We know that in people's homes there is a mass of unwanted computer equipment that could be put to good use for the benefit of communities and young learners."
To find out more about the IT recycling scheme at Blackmore Ricotech go to https://r3cycle.co.uk .
MORE NEWS IS AVAILABLE IN THE FREE FEBRUARY 2021 EDITION OF THE YEOVIL PRESS COMMUNITY NEWSPAPER. PICK-UP YOUR COPY FROM VARIOUS OUTLETS SUCH AS TESCO EXTRA, MORRISONS, No5 CAFE DINER, PALMERS GARDEN CENTRE AND THE ICELAND STORE IN THE QUEDAM SHOPPING CENTRE WHILE STOCKS LAST.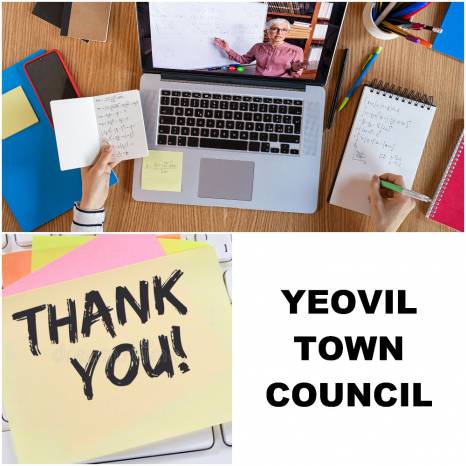 PHOTO: Yeovil Town Council has been thanked by headteachers for its emergency £21,000 funding of IT equipment for home school students in the town.
Tags:
News.