YEOVIL NEWS: War on drugs is a game of "cat and mouse" says police chief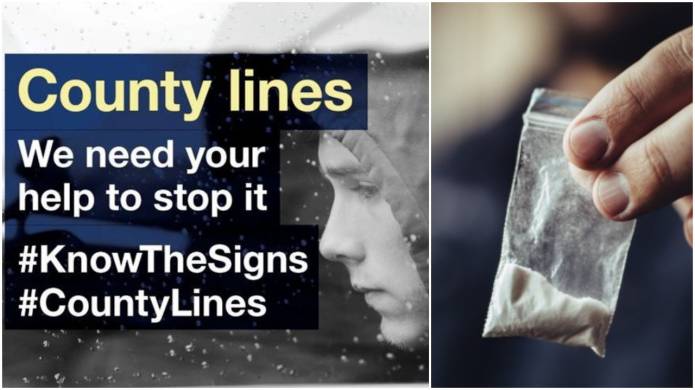 CHIEF Inspector Sharon Baker, of Yeovil Police, has said that the war on drugs cannot be won by arrests alone.
Drug problems in the town are a major concern among the community and members of Yeovil Town Council.
But Ch Insp Baker, speaking to councillors on Monday (December 1) via the Zoom conferencing technology, said: "We cannot arrest our way out of drugs. We have to think wider of that."
 There has been an ongoing issue of County Lines gangs targeting vulnerable people in the community and dealing drugs in public spaces.
County Lines is a term used to describe gangs and organised criminal networks involved in exporting illegal drugs out of bigger cities into one or more smaller towns in the UK.
They are using dedicated mobile phone lines or other form of "deal line." They are likely to exploit children and vulnerable adults to move and store the drugs and money, and they will often use coercion, intimidation, violence and weapons.
The police have had positive results thanks to a co-ordinated effort between officers and staff from Avon and Somerset Police including Operation Remedy and the Neighbourhood Policing Team as well as working in partnership with the South West Regional Organised Crime Unit.
Ch Insp Baker told councillors that more ANPR – automatic number-plate recognition – cameras will be installed in Yeovil in a bid to check vehicles and keep tabs on the movements of those known to be involved in County Lines.
County Lines gangs have normally targeted vulnerable people in the town and then moved into their homes and used the properties as drugs dens.
But Ch Insp Baker said that the drug dealers were earning so much money that it was easier for them to actually rent out properties for six months.
She said that the battle against those involved in drug crime was real "cat and mouse."
Anyone with information about suspected drug issues going on in their area – please contact police on 101.
More LOCAL NEWS is available in the December 2020 edition of the Yeovil Press community newspaper which is available from the main Tesco Extra store in Yeovil town centre; Tesco Express stores on Abbey Manor and Cavalier Way in Yeovil; Morrisons supermarket store on Lysander Road, Yeovil; Iceland store in the Quedam Shopping Centre, Yeovil; Westlands Yeovil entertainment venue in Yeovil; Yeovil Library in King George Street, Yeovil; Palmer Garden Centre, Yeovil; and other outlets - the Co-op store on Stiby Road, Yeovil; the No5 Cafe Diner on the Lynx Trading Estate, Yeovil; the Co-op Garage Store on Sherborne Road, Yeovil; the shop along West Coker Road, Yeovil; West Coker Garage, West Coker; Montacute Service Station, Montacute; and the Co-op store in Stoke-sub-Hamdon, opposite Stanchester Academy.
Tags:
News.