YEOVIL NEWS: Frustrations with the 101 police number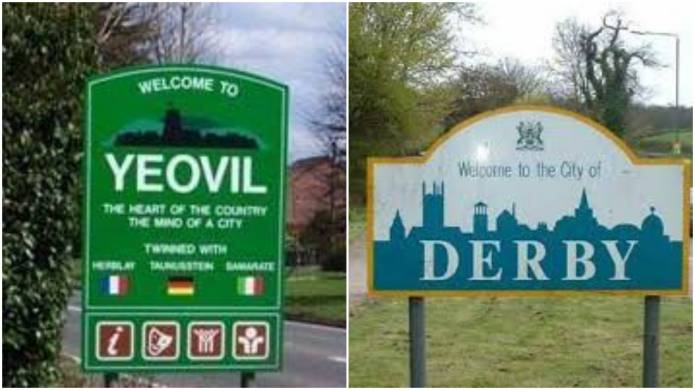 IF you live in Yeovil and you phone the police on 101 asking for help – the last thing you expect is to be put through to someone nearly 200 miles away.
But that is exactly what has happened to the Mayor of Yeovil, Cllr David Recardo, on three separate occasions.
He told members of Yeovil Town Council on December 1 – via the Zoom conferencing technology – that during the past month he had to phone 101 and the call handler asked where he was calling from.
"When I told them I was in Yeovil, Somerset, they asked if that was Derby and put me through to someone in Derby," he said. "That's happened to me three times now."
Chief Inspector Sharon Baker, of Yeovil Police, who was in attendance at the council meeting, said she would make investigations to see why that was happening.
Derby is 187 miles away from Yeovil and would take around three-and-a-half hours to drive there via the M5.
More LOCAL NEWS is available in the December 2020 edition of the Yeovil Press community newspaper which is available from the main Tesco Extra store in Yeovil town centre; Tesco Express stores on Abbey Manor and Cavalier Way in Yeovil; Morrisons supermarket store on Lysander Road, Yeovil; Iceland store in the Quedam Shopping Centre, Yeovil; Westlands Yeovil entertainment venue in Yeovil; Yeovil Library in King George Street, Yeovil; Palmer Garden Centre, Yeovil; and other outlets - the Co-op store on Stiby Road, Yeovil; the No5 Cafe Diner on the Lynx Trading Estate, Yeovil; the Co-op Garage Store on Sherborne Road, Yeovil; the shop along West Coker Road, Yeovil; West Coker Garage, West Coker; Montacute Service Station, Montacute; and the Co-op store in Stoke-sub-Hamdon, opposite Stanchester Academy.
Tags:
News.