YEOVIL NEWS: Dangerous knife thrown in bushes found in alleyway tidy-up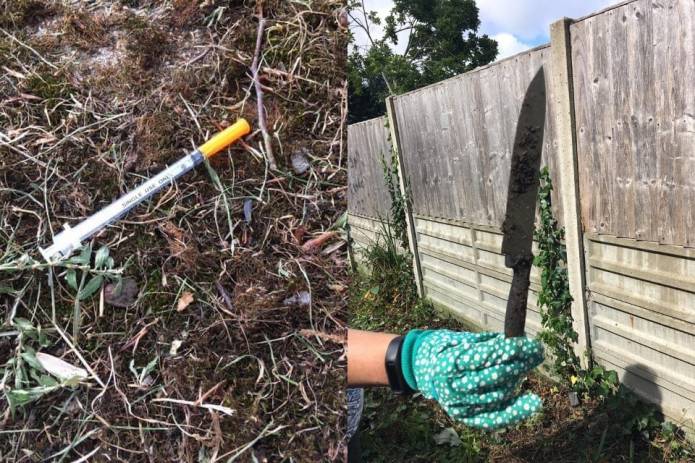 A NEIGHBOUHOOD community group in Yeovil discovered a large knife which had been thrown into bushes down a well-used alleyway.
Members of the Friends of Sidney Gardens group were left shocked when they found the potentially lethal knife which had been discarded in in the alley which connects The Park with the car park at Huish.
The horrifying discovery was found on Sunday (July 26, 2020) while group members were chopping down brambles and undergrowth to make the alleyway clear for pedestrians.
What is worrying is that the alleyway is a popular route – during term time – for pupils going to and from Huish Primary School.
The group carries out regular tidy-ups of the historic Sidney Gardens - which sits on the other side of the alleyway entrance in The Park - and is popular with people of all ages for law-abiding activities.
But Sidney Gardens also attracts the less desirable members of the community who have used it as a meeting place for drug dealers and drug users.
The Friends group often find used needles and other drugs paraphernalia during its clear-ups of the area.
But to discover a knife – which could be used as a dangerous weapon – just yards from a school has left the group extremely concerned.
PHOTO – TOP: A discarded needle found in Sidney Gardens in Yeovil (left) and the dangerous knife found discarded in bushes in an alleyway separating The Park from the car park in Huish, Yeovil.
Tags:
News.